The ultimate collection of vegan Thanksgiving recipes that you can use to celebrate this holiday with your friends and family.
If you're anything like me, Thanksgiving is one holiday that gets you excited - quickly followed by a dose of overwhelm. You love the idea of all the delicious food, but then you're reminded that you're the one that does all the cooking.
No need to get overwhelmed, because this year, I have your entire vegan Thanksgiving meal covered. From main dishes to desserts. Side dishes and more!
This collection of over 50 vegan recipes will have you and your crew stuffed - no need for a turkey!
VEGAN THANKSGIVING RECIPES
1. THE BEST VEGETARIAN POT PIE RECIPE
I'm always down for a good pot pie, especially when it's filled with veggies!
This lentil shepherd's pie is an easy, healthy and hearty meal that will please everyone!
3. THE BEST VEGAN STUFFING WITH MUSHROOMS
This vegan stuffing with mushrooms is the perfect side dish to any holiday meal. Filled with flavorful veggies, hearty mushrooms, and savory spices this vegan mushroom stuffing will rock your world.
4. SIMPLE GARLIC VEGAN MASHED POTATOES RECIPE
The ultimate, creamy, garlicky mashed potatoes recipe with no milk or butter.
You'll be so excited for these scalloped potatoes after you've had a long day and need something hearty, comforting and delicious.
6. THE BEST VEGAN MAC AND CHEESE RECIPE
7. THE BEST EASY VEGAN GRAVY RECIPE
You can use this tasty gravy to top a variety of things, such as tofu, tempeh bacon bits and vegan sausage links!
Pie is good, but this vegan caramel apple pie is even better. Bet you can't have just one slice.
9. SLOW COOKER VEGAN POT ROAST
Slow cookers and vegan food go together like peas and carrots, especially pot roast.
10. HOW TO BUILD A HOLIDAY VEGAN CHARCUTERIE BOARD
A vegan charcuterie board is a great way to make your guests feel at home. Filled with nuts, delicious fruits, and vegetables! Even Vegan Cheeses!!
11. VEGAN GREEN BEAN CASSEROLE
You'll make your Mama proud with this vegan green bean casserole. Plus it's all in one skillet! Bonus!
12. VEGAN PIE CRUST
The best vegan pie crust you'll ever try. It's crispy, flaky, and delicious!
You'll love with this vegan pumpkin pie. Maybe even more than the original version!
14. SPICED CHICKPEA KALE SALAD WITH LEMON CASHEW DRESSING
A healthy, balanced, and flavorful salad that will go perfectly with any Thanksgiving dinner!
15. THANKSGIVING LEFT OVER VEGGIE BURGER
A perfect and easy solution for all those tasty Thanksgiving left overs.
16. BOOZY APPLE CIDER
Apple cider isn't just for kids with this kicked up version of a Fall classic bevie.
17. HEALTHY HERB AND GARLIC MASHED CAULIFLOWER
This low carb dairy-free cauli mash is an awesome alternative to the holiday classic side dish.
18. HEALTHY MINI PECAN PIE BITES
These mini pecan pie bites are the perfect sweet treat for your holiday party!
19. SUGAR-FREE VEGAN WHIPPED CREAM (AQUAFABA WHIPPED CREAM)
A creative and fun dairy-free whipped "cream" made from chickpea water. So cool!
20. EASY VEGAN CARAMELIZED ONION GRAVY
This caramelized onion gravy is the perfect topping for mashed potatoes and other comfort foods.
21. PUMPKIN AND SWEET POTATO SOUP
Fall is in the air! This pumpkin and sweet potato soup will keep you warm on these chilly nights.
22. MISO GRAVY IN JUST 10 MINUTES!
The miso in this gravy adds a level of flavor to anything you put it on.
23. VEGAN CRANBERRY AND CASHEW CHEESE CROSTINI
Cranberry and cashew cheese are the perfect combo for this Fall time appetizer.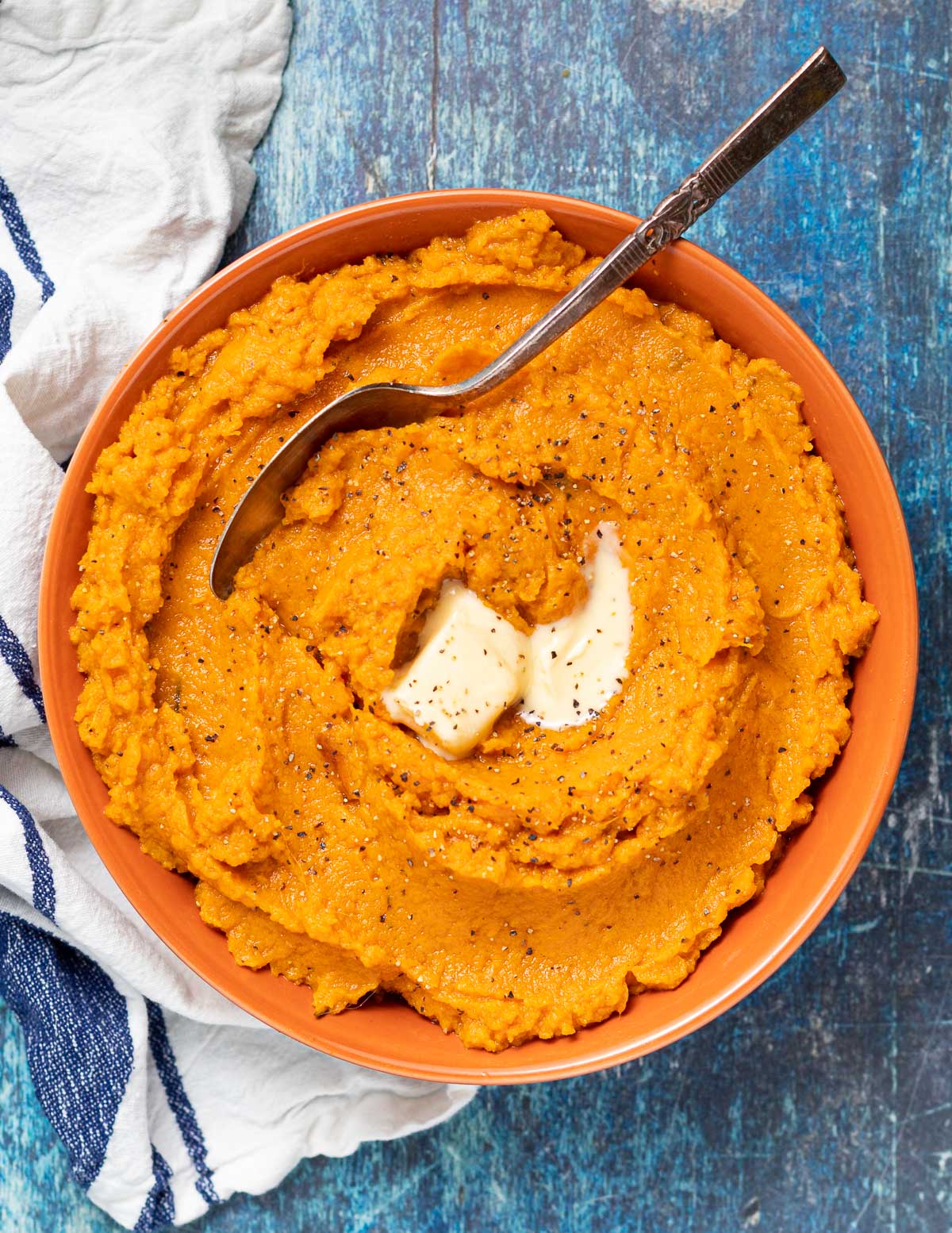 Bit of a tasty health twist on this Thanksgiving classic side.
25. VEGAN ROAST WITH MUSHROOMS [SEITAN]
This roast with mushrooms is a new way to get your daily dose of umami.
26. SAVORY SWEET POTATO CASSEROLE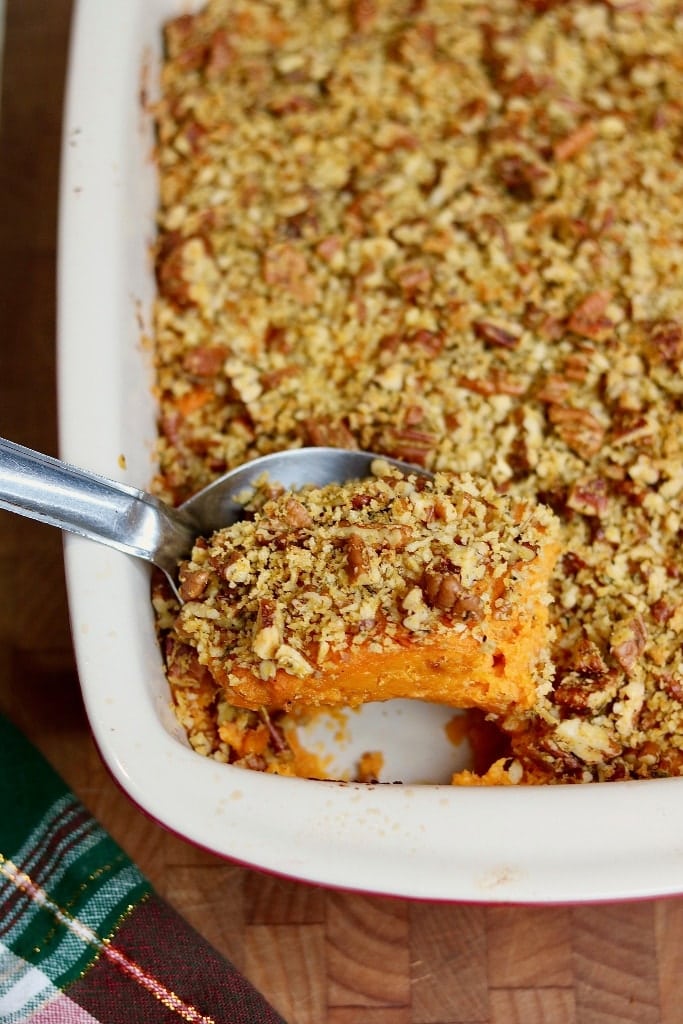 This sweet potato casserole is so good, you'll want to eat it with every meal.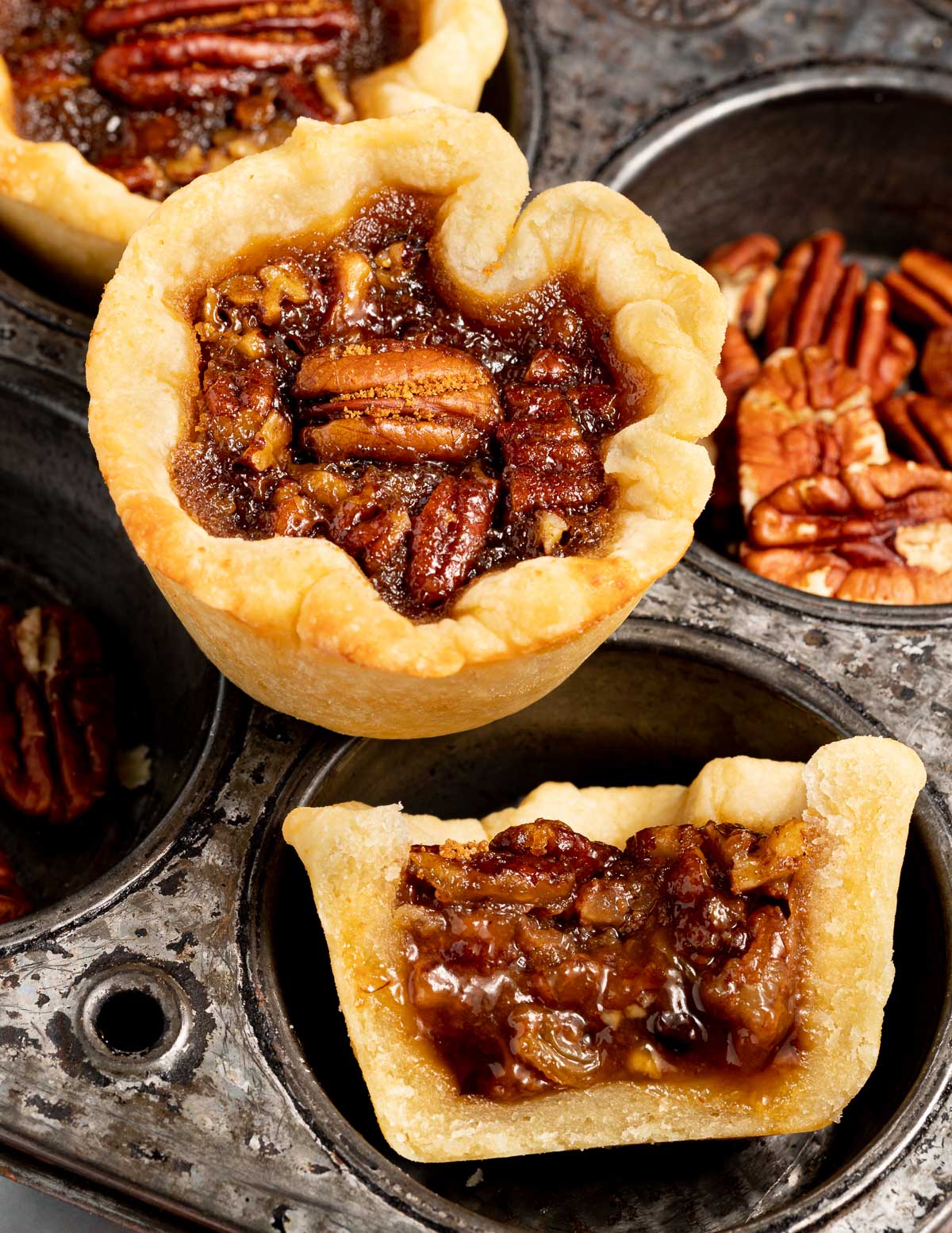 These butter tarts bring the perfect Canadian flavor to your holiday table.
28. VEGAN SWEET POTATO PUDDING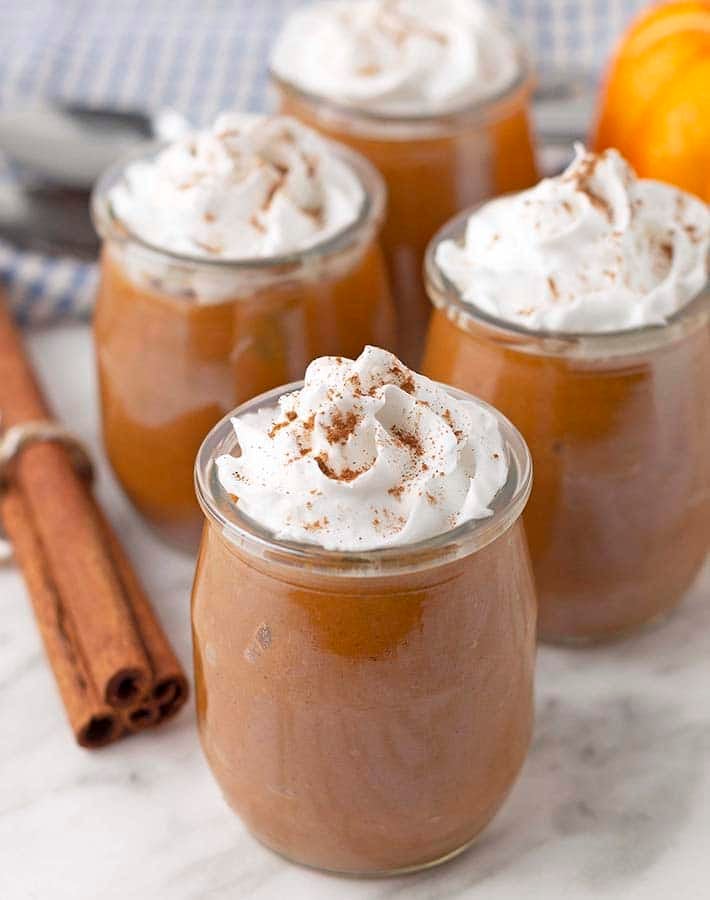 I'm obsessed with this sweet potato pudding! It's a great way to use up extra sweet potatoes.
29. MAPLE ROASTED BUTTERNUT SQUASH AND BRUSSELS SPROUTS WITH CRANBERRIES AND PECANS
I'm a sucker for anything maple roasted. I think this is the perfect recipe to make when you want to impress the in-laws, but don't feel like spending hours in the kitchen.
30. ALMOND MILK MASHED POTATOES
These vegan mashed potatoes are so creamy you'll never know they're made with almond milk!
31. FALL HARVEST SALAD WITH MAPLE VINAIGRETTE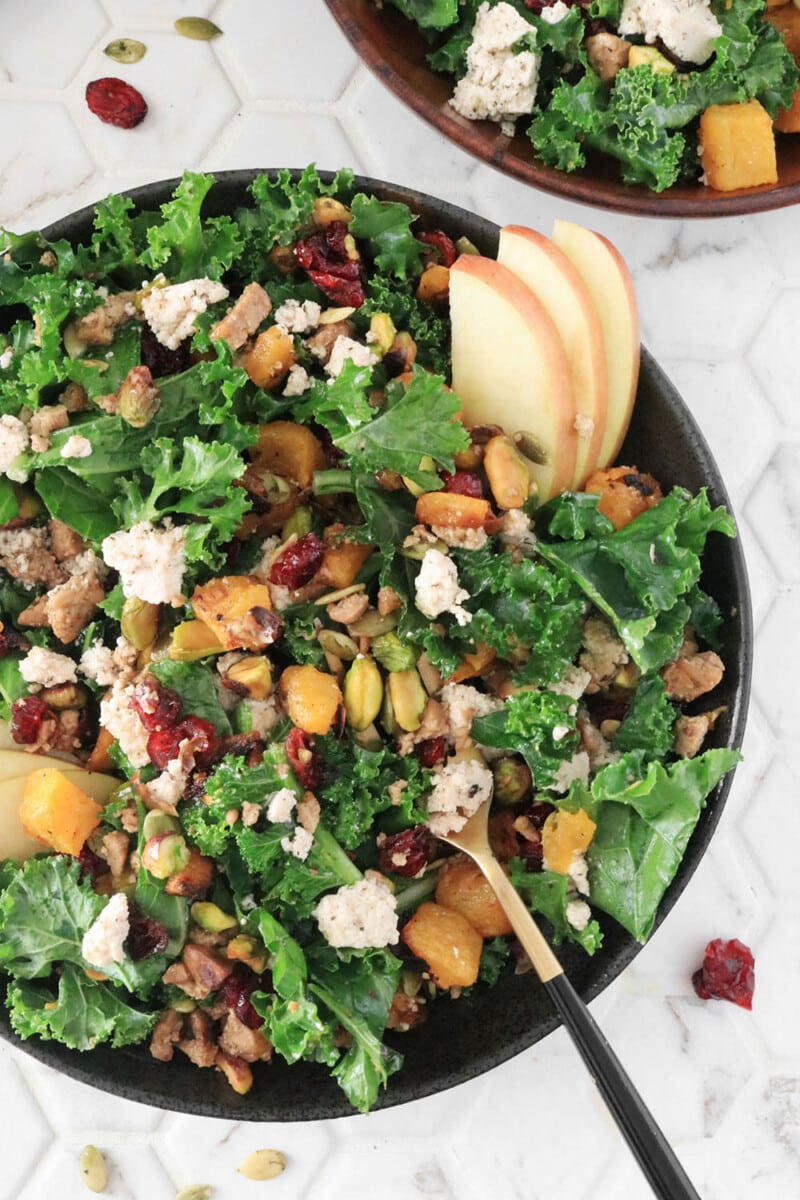 This fall harvest salad with maple vinaigrette is the perfect way to celebrate crisp weather and bountiful harvests.
32. HOT WASSAIL
Hot wassail is a holiday tradition in the south. It's a warm, spiced cider that will warm your heart and soul.
A super easy vegan potato salad that's a perfect side dish for any family get-together!
You have to try this cranberry salsa! It's so good, you won't know what hit you.
35. PUMPKIN PIE BARS WITH GLUTEN FREE CRUST
I'm not sure if it's the fall spice or the pumpkin pie filling, but these bars are definitely making me feel those autumn vibes.
36. WILD RICE STUFFED ACORN SQUASH
Thanksgiving is around the corner and these acorn squash are a great addition to any holiday table. They're stuffed with a savory mixture of wild rice, onions, and cranberries.
37. HARVEST CHICKPEA MEATLOAF WITH WILD RICE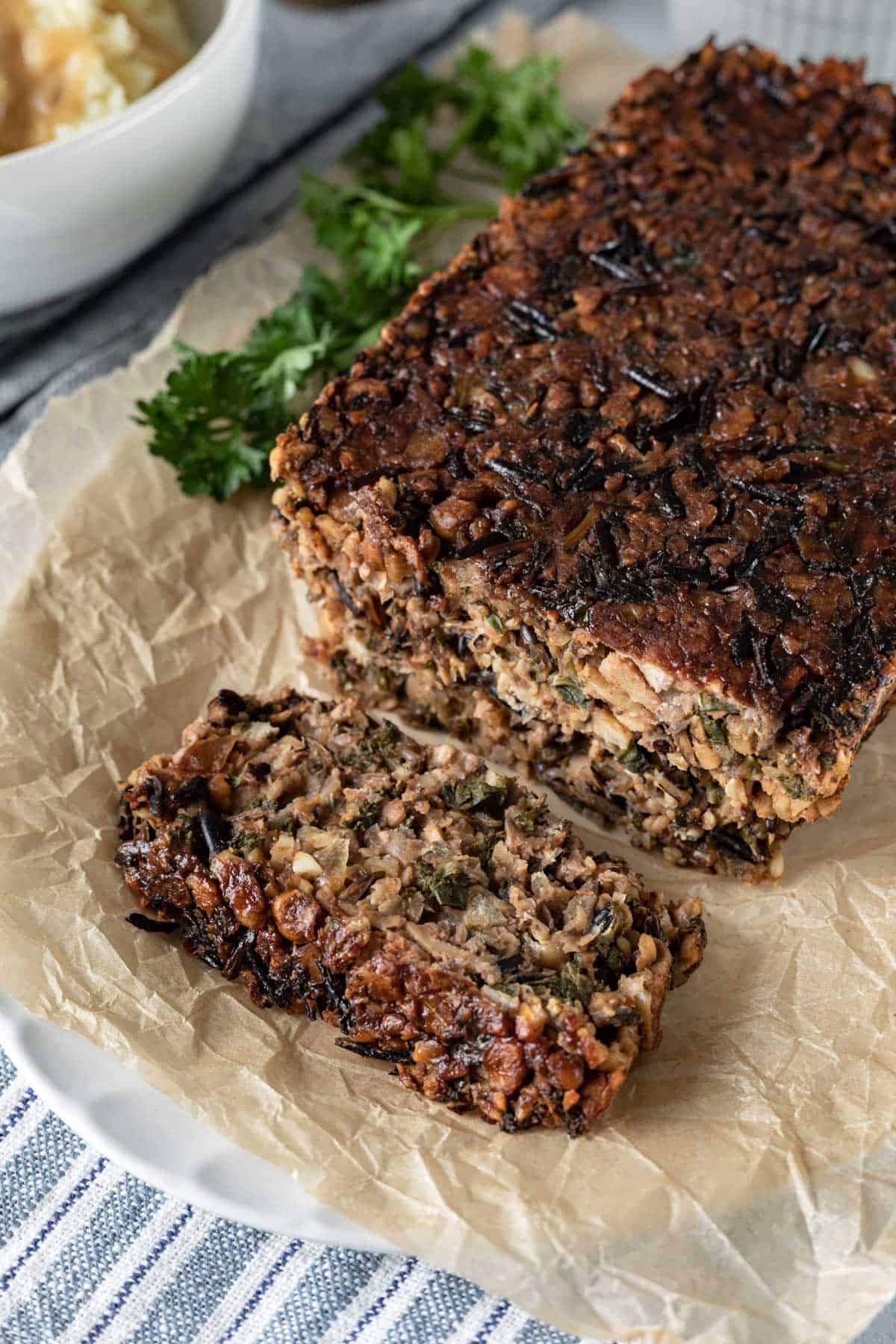 This chickpea meatloaf is so hearty and flavorful, you won't even miss the meat.
38. BREADED MAPLE GLAZED ROASTED BRUSSELS SPROUTS
I'm so obsessed with these breaded maple glazed roasted brussels sprouts! I could eat them every day.
39. VEGAN APPLE CAKE
This vegan apple cake is perfect for fall. It's warm and sweet, with a hint of cinnamon and spice.
40. VEGAN TURKEY ROAST (SHREDDABLE SEITAN WITH SKIN)
This vegan roast is an excellent alternative to traditional turkey. It's full of flavor and so easy to make!
If you're looking for a portion perfect Thanksgiving dessert, these no-bake pumpkin pie tarts are just what you need.
42. QUICK AND SIMPLE VEGAN LENTIL SALAD
This vegan lentil salad is a healthy, flavorful dish that's perfect for any meal.
43. ROASTED DELICATA SQUASH SALAD
This roasted delicata squash salad is so simple and so good. The perfect fall side dish.
44. VEGAN CRANBERRY PORTOBELLO POT ROAST
Tis the season for cozy meals with family and friends. This vegan cranberry portobello pot roast is a must try!
45. EASY SOURDOUGH STUFFING RECIPE
If you're making Thanksgiving dinner, don't forget the stuffing. This recipe is a crowd pleaser and easy to make!
46. VEGAN LENTIL LOAF WITH MAPLE-BALSAMIC GLAZE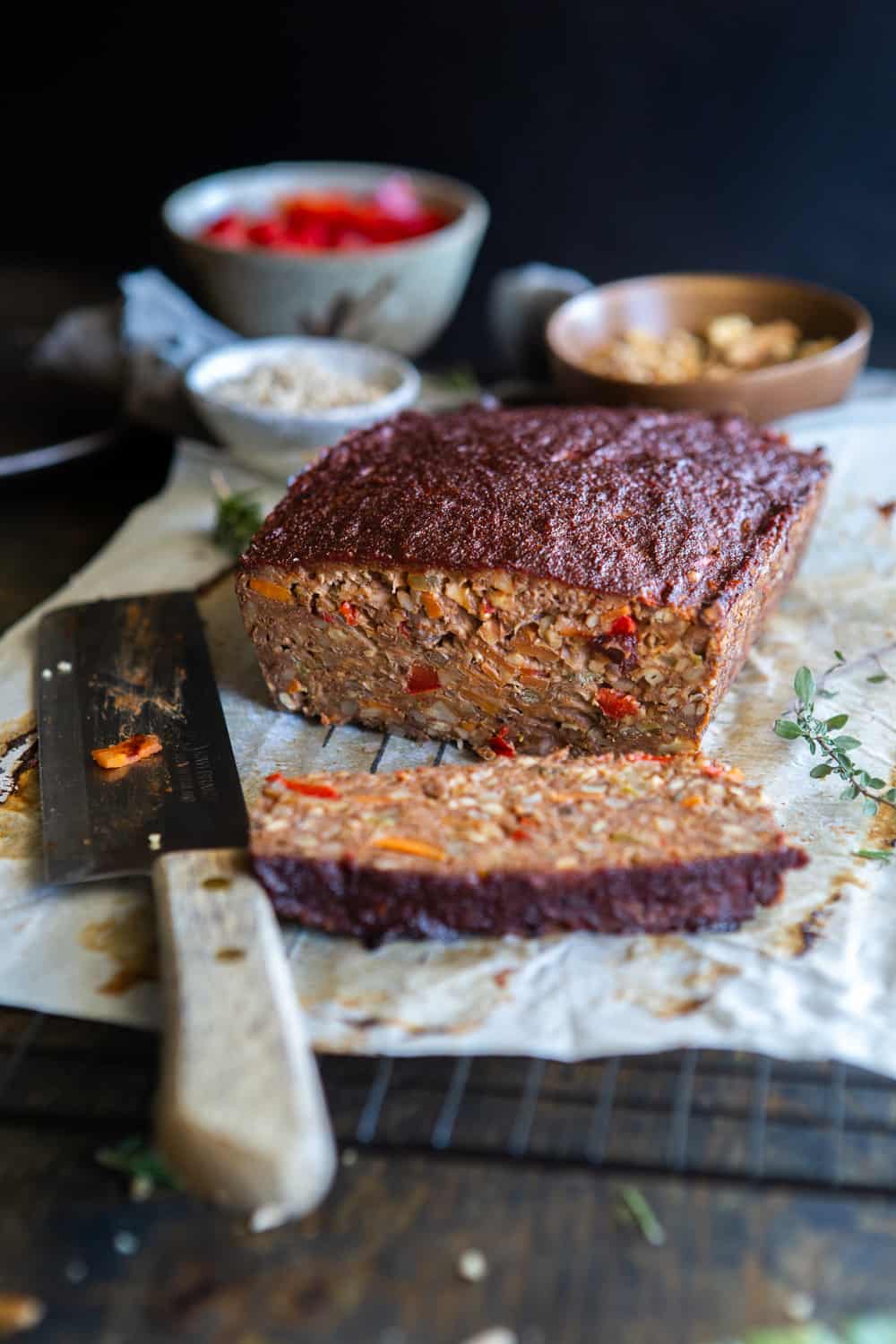 This lentil loaf with maple-balsamic glaze is a healthy and delicious alternative to traditional holiday roasts.
47. VEGAN COCKTAIL MEATBALLS WITH CRANBERRY SAUCE
The cranberry sauce adds a nice sweetness and a bit of tartness to these scrumptious meatballs.
48. EASY GLUTEN-FREE SOUTHERN CORNBREAD STUFFING
This GF corn bread stuffing is so good that even the most skeptical guests will ask for seconds, y'all!
49. CRANBERRY ORANGE MARGARITA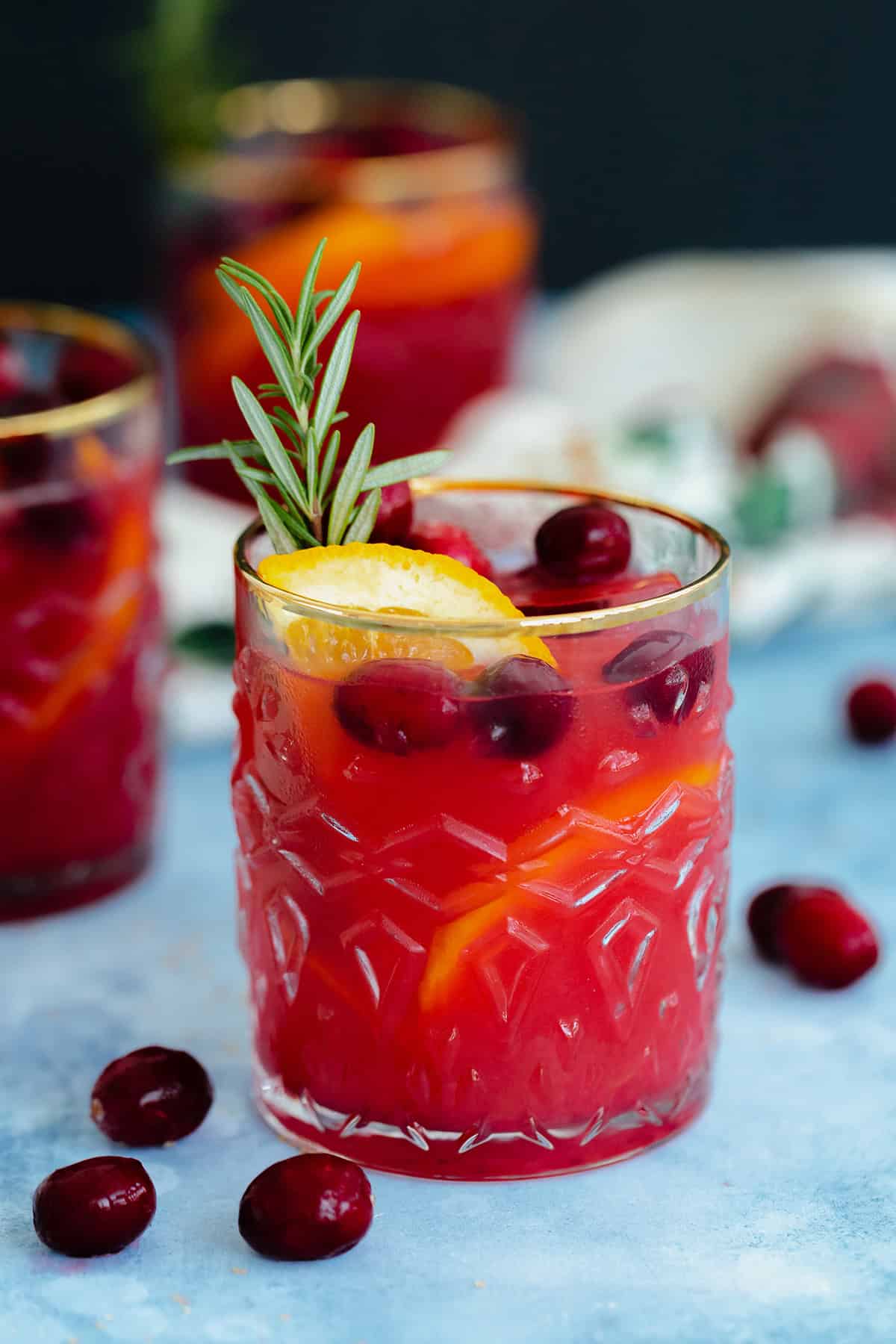 The combination of sweet and tart is just right in these cranberry orange margaritas, making it a perfect holiday cocktail!
50. HOLIDAY WILD RICE PILAF WITH CRANBERRIES AND PECANS
This wild rice pilaf with cranberries and pecans is a real crowd pleaser, and it's easy to make.
This vegan pumpkin cheesecake is a must make for the holidays! It's rich, creamy and so delicious.
52. OVEN ROASTED RAINBOW CARROTS
These rainbow carrots are healthy, beautiful, and very tasty. Perfect side to any homecooked meal.
53. EASY VEGAN MUSHROOM CRUSTINI
Mushroom lovers, this recipe is for you. It's a delicious alternative to the traditional crustini.
54. PECAN CREAM PIE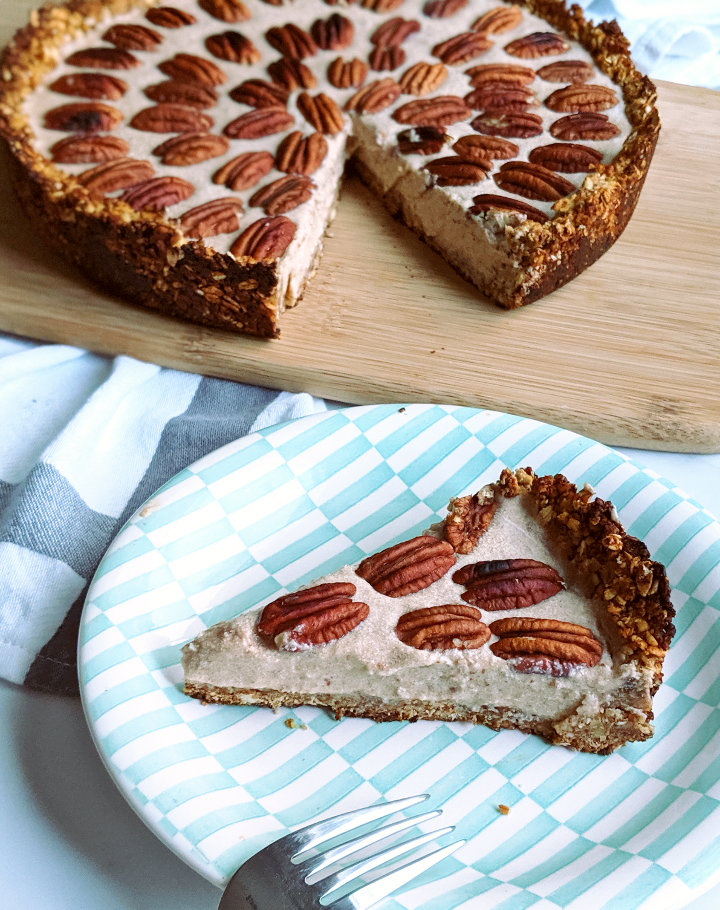 In this pie, the pecans are so crunchy, the filling is so smooth and sweet, and it just tastes like home.
55. BATATA HARRA (LEBANESE SPICY POTATOES)
These spicy Lebanese potatoes have the most amazing flavor, you won't stop eating them.
56. VEGAN PUMPKIN DINNER ROLLS
These pumpkin dinner rolls are the perfect way to soak up all the juices left on your plate.
This is a great way to make vegetables more fun for kids...and the adults.
58. EASY VEGAN GRAVY: GOLDEN GRAVY
This vegan golden gravy is everything you've ever wanted in a gravy. It has all the same flavor as traditional recipes and you'll want to pour it over your whole plate.
59. The Perfect Vegan Roast
With a blend of savory spices, beans, and mushrooms, this vegan roast will wow your taste buds for all major holiday meals to come.
VEGAN CARAMEL APPLE PIE
VEGAN EGGNOG
HOLIDAY SANGRIA
VEGAN MEATLOAF