When you get the craving for a simple treat without any hassle, this collection has you covered with some of the absolute best Easy Vegan Desserts.
Thanks to the vegan/plant-based boom in the last decade, vegan desserts have never been easier and more accessible. Any dessert you can imagine or dream of - chances are extremely high it can be made vegan.
Just keep some of the staple items on hand like pure maple syrup, flax to make flax eggs, vegan butter or coconut oil, and you'll be ready to make one of these easy vegan desserts whenever the craving hits.
This collection has everything from cookies to crumbles. Shakes and ice cream. Pies. Cakes. Cheesecake. Chocolate. It's all here and they're all so damn easy!
Let's get to the sweets!
SUPER EASY VEGAN DESSERTS YOU CAN MAKE RIGHT NOW!
Peach cobbler is a classic dessert. But this vegan version will blow your mind!
This vegan strawberry shortcake is so light and fluffy, you'll forget it doesn't have any cream.
3. VEGAN OATMEAL CHOCOLATE CHIP COOKIE
These vegan oatmeal chocolate chip cookies are the perfect treat for any day.
This dirt cup has a grown up vegan twist on a classic kid favorite dessert!
5. NO-BAKE VEGAN CHOCOLATE TART
This vegan chocolate tart is so easy to make! You can use any kind of pie crust and just top it with your favorite fruits.
This lemon blueberry pound cake is a great dessert for your next dinner party.
No need to wait around for the Girls Scouts, these thin mints are better for you and vegan.
8. MEXICAN CHOCOLATE VEGAN FUDGE CUPS
These vegan fudge cups are a delicious treat that is both easy to make and fun for all ages!
These delicious truffles are the perfect way to be festive or show someone you care.
10. VEGAN DOUBLE CHOCOLATE CHIP COOKIES
These vegan double chocolate chip cookies are the perfect treat to make when you're craving something chocolatey and sweet.
When you're craving carrot cake but don't want to make a whole cake.
12. VEGAN CHEESECAKE
I'm all about this vegan cheesecake. So creamy, so delicious!
13. MONSTER COOKIE SWEET HUMMUS
A fun and colorful spin on the classic hummus.
Chocolate lovers rejoice! These brownies are a vegan's dream come true.
15. DAIRY-FREE CHOCOLATE COCONUT CREAM PIE
Chocolate, coconut, and cream. Do I need to day more?
These no-bake cookies are a great way to get the kids or anyone in the kitchen and help you bake!
17. SLOW-COOKER VEGAN DARK CHOCOLATE FONDUE
This is the perfect treat for a romantic evening or a fun dessert to share with friends.
18. 2-MINUTE SINGLE SERVING APPLE CRUMBLE
This is a great recipe for an easy apple crumble. It's quick and delicious!
19. EVERYTHING-FREE COOKIES (DAIRY-FREE, GLUTEN-FREE, EGG-FREE, NUT-FREE, & SUGAR-FREE)
These cookies are awesome even if you're avoiding dairy, egg, or gluten. They have all the yums.
20. NO-BAKE DARK CHOCOLATE ORANGE PROTEIN COOKIES
Orange you glad I made these no-bake chocolate orange protein cookies? They're healthy and delicious.
21. HEALTHY SHAMROCK SHAKE RECIPE
This shamrock shake tastes just like the real thing, but without all the junk.
22. 5 INGREDIENT DATE CARAMEL SAUCE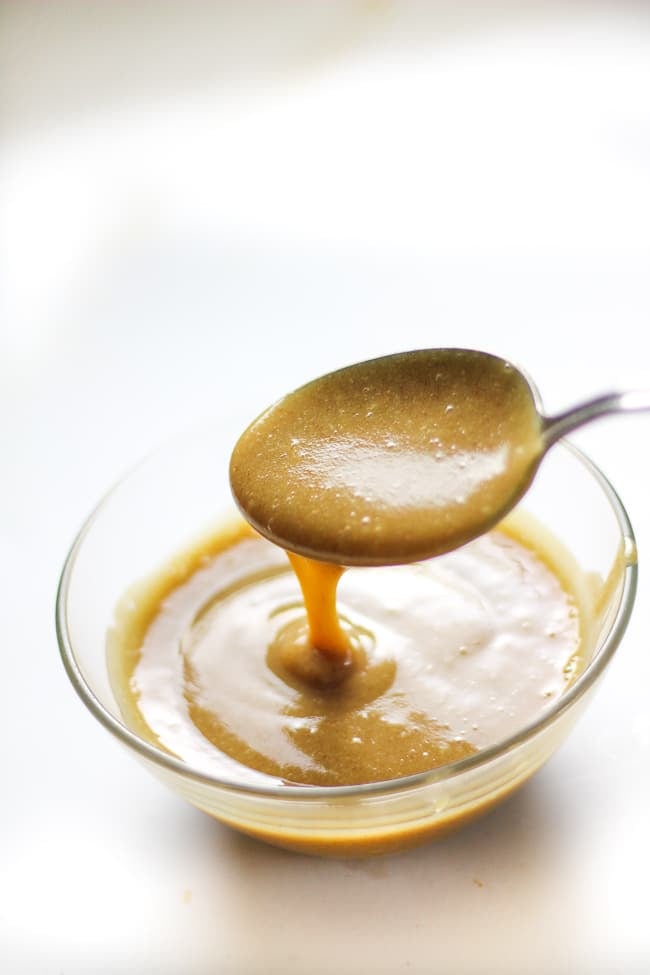 This easy date caramel sauce is the perfect topping for your favorite dessert.
23. GRILLED PEACHES & CREAM WITH ALMONDS (VEGAN)
Grilled peaches with vegan cream are the summer dessert you didn't know you needed!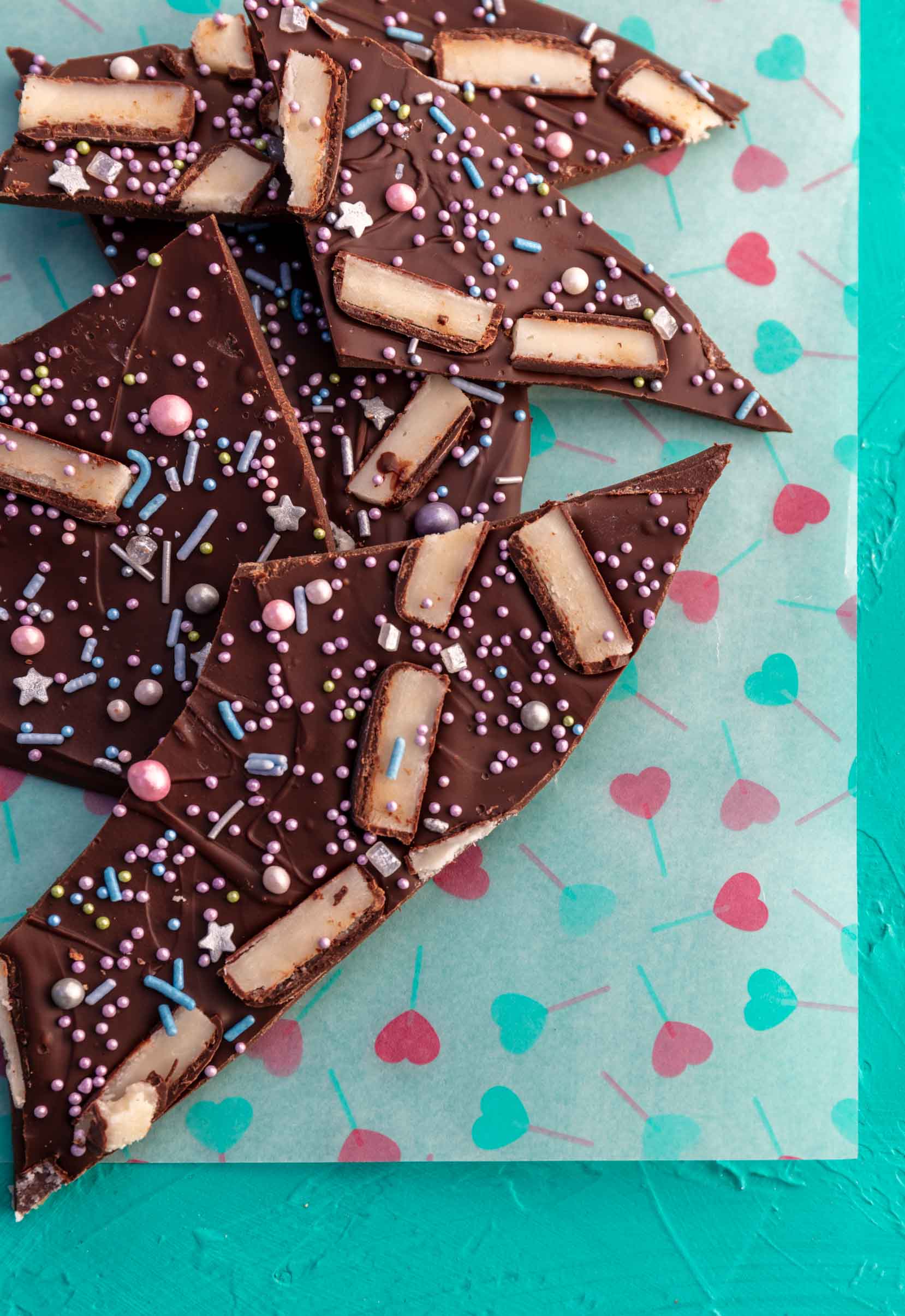 Yum! This vegan peppermint bark is amazing. Perfect for neighbor holiday gifts.
25. BEST GLUTEN FREE VEGAN DOUBLE CHOCOLATE CHIP COOKIES (OIL FREE, ONE BOWL)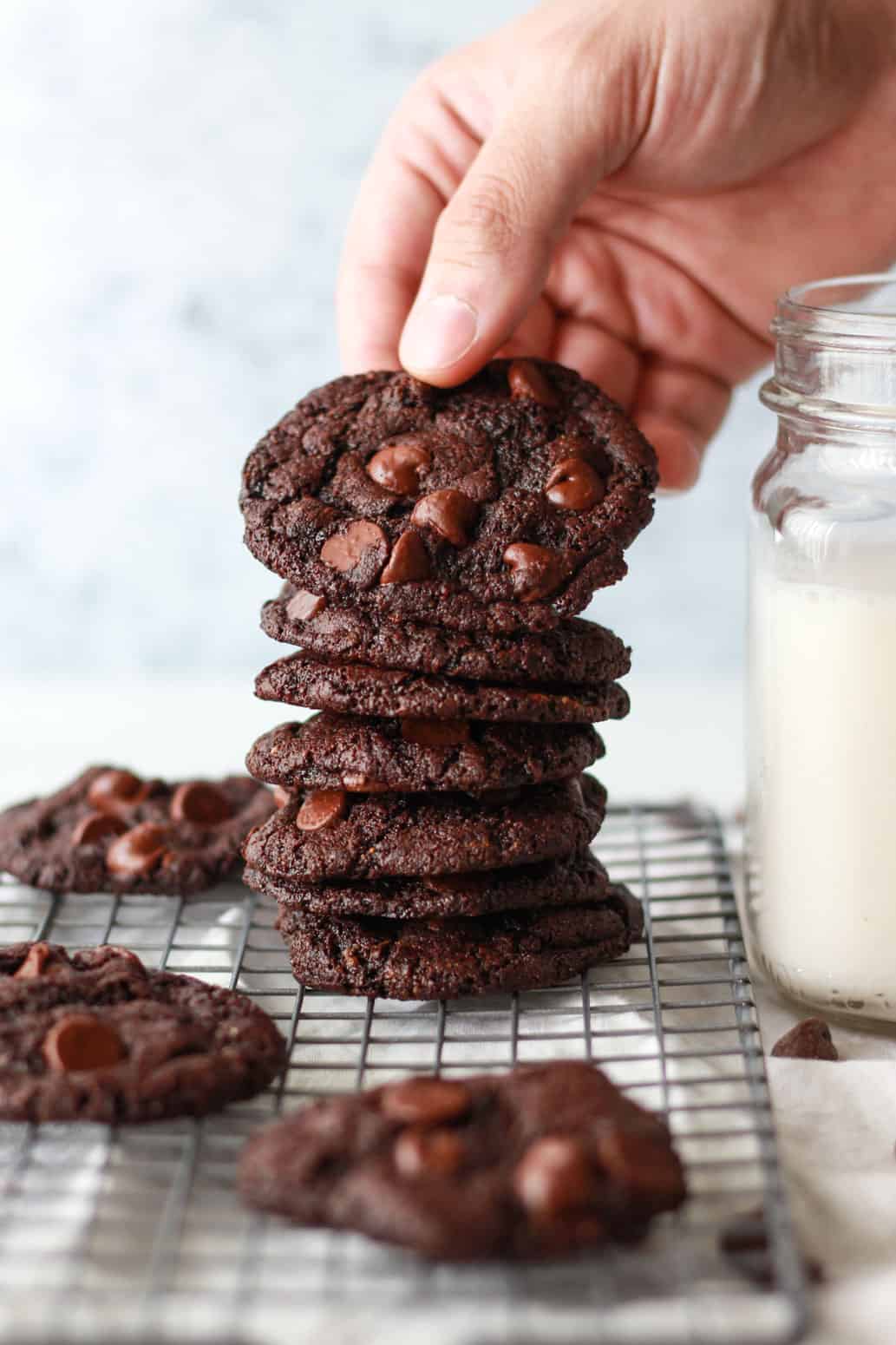 These double chocolate chip cookies are the perfect way to celebrate all things chocolate!
I love this easy little vegan tiramisu recipe, it tastes just like the real thing!
27. Vegan Almond Flour Shortbread Cookies (3 ingredients)
These almond flour shortbread cookies are the perfect addition to any cookie platter!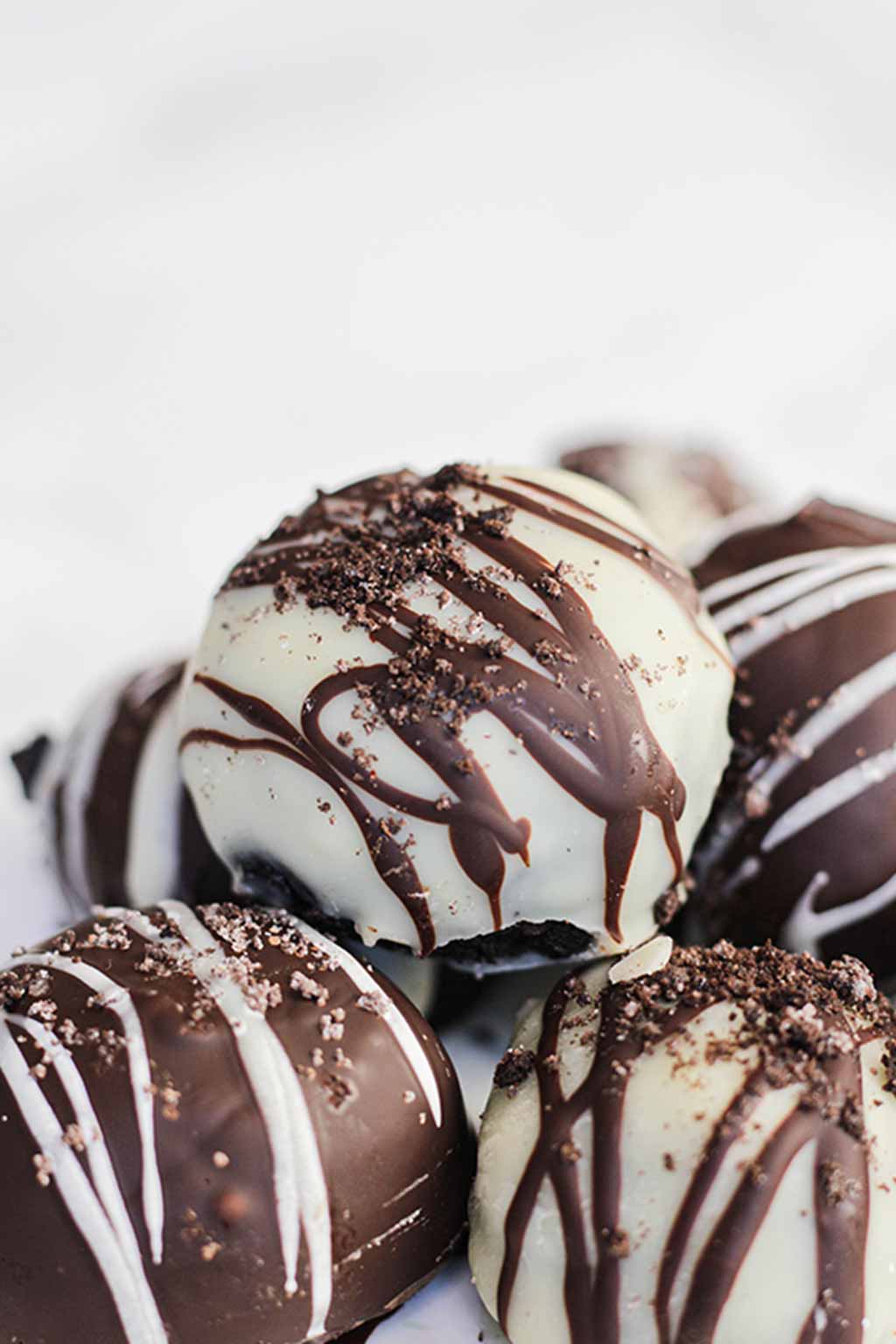 Vegan Oreo truffles are a fun and easy way to make your next party extra special.
29. VEGAN PANNA COTTA (NO AGAR AGAR!)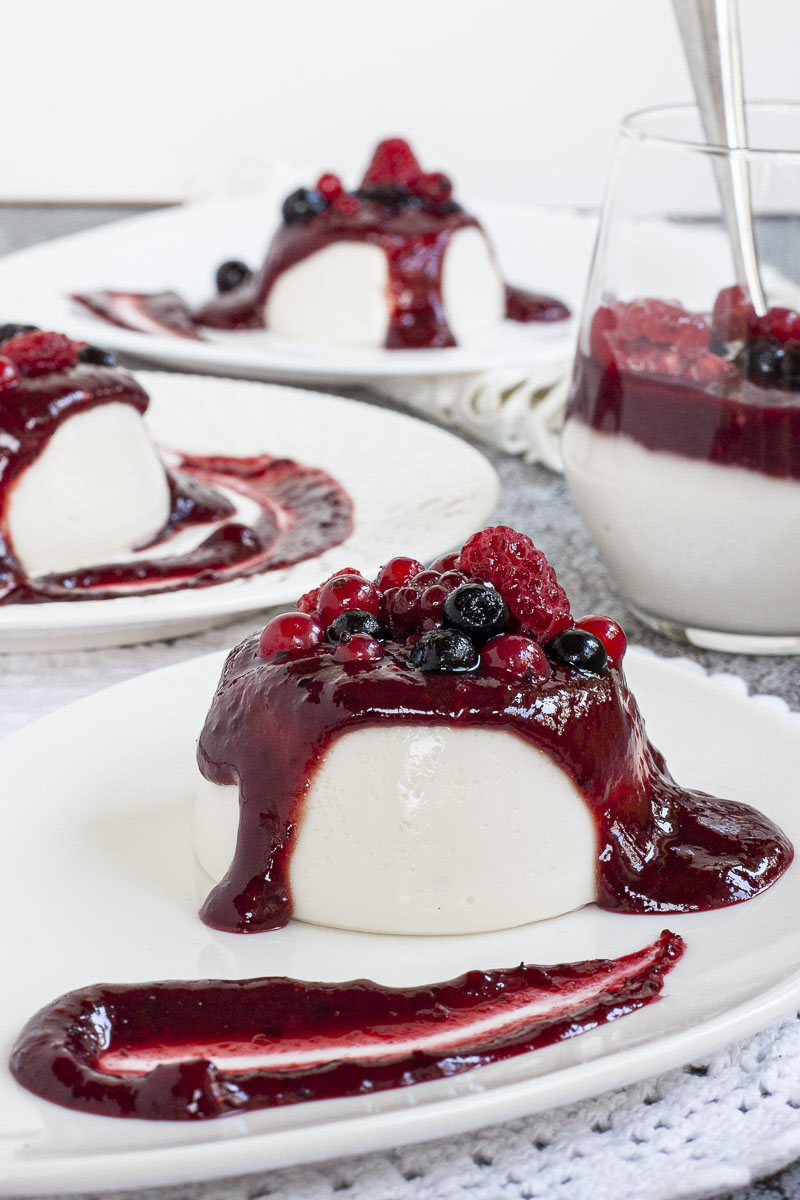 This vegan panna cotta is a dreamy, creamy dessert that's perfect for entertaining.
30. DAIRY-FREE CHOCOLATE WHIPPED CREAM
This chocolate whipped cream is perfect to try out on your next dessert! It will add a new twist to the classic cream version.
31. NO-BAKE PEANUT BUTTER CHOCOLATE OAT SQUARES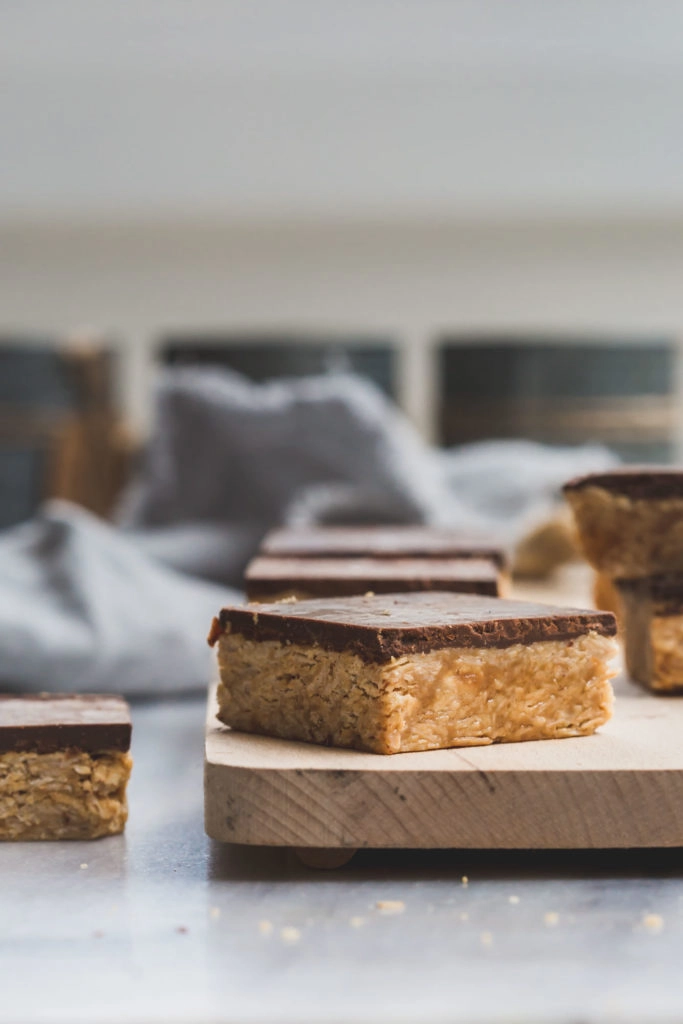 This is a peanut butter chocolate oat square. It's the perfect bite-sized treat for when you want to feel like a kid again, but don't have time to make cookies from scratch.
32. 3 INGREDIENT DAIRY FREE FUDGE
Chocolate lovers, get ready for this easy dairy-free fudge recipe that uses only 3 ingredients.
These cashew cookie dough bars are a wholesome, satisfying treat.
34. EASY PEANUT BUTTER CARAMEL - SAUCE OR DIP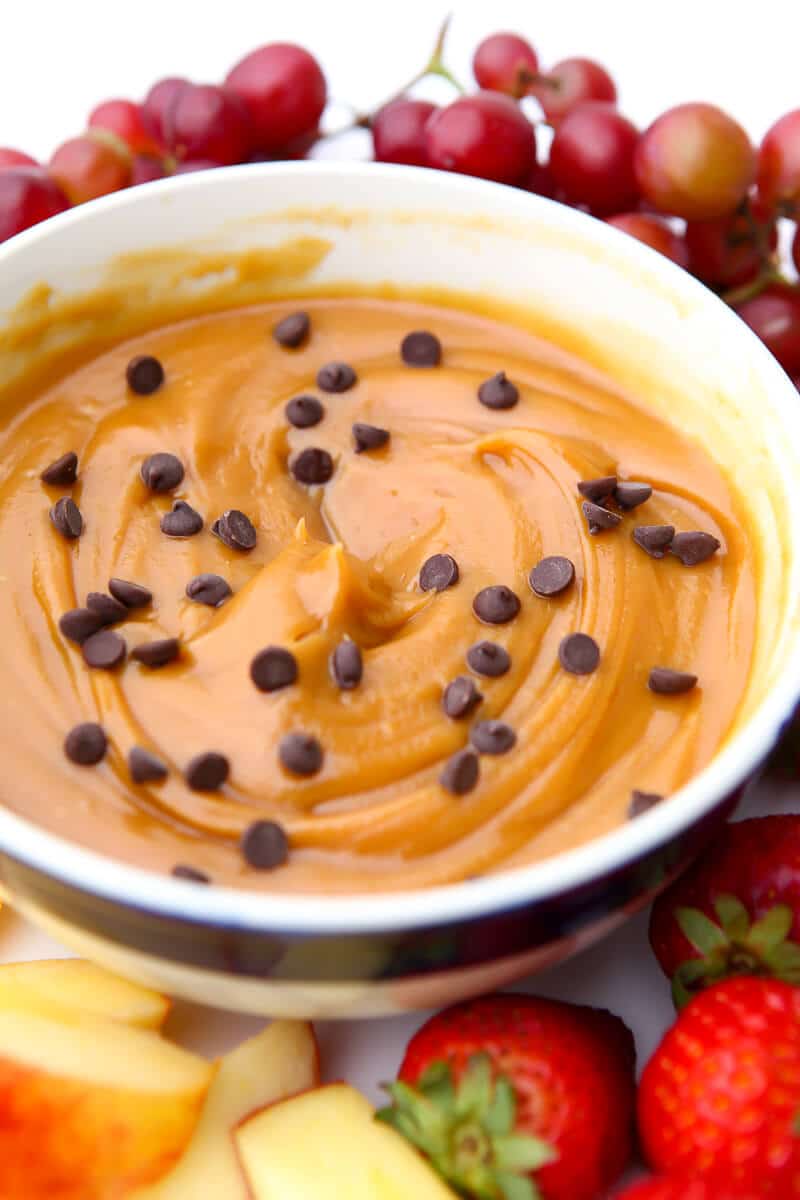 This peanut butter caramel sauce is the perfect topping for ice cream or a delicious dip for your favorite fruits.
35. EASY VEGAN MEXICAN BUÑUELOS
Enjoy the sweet taste of these Mexican pastries, easy vegan style.
36. 3-INGREDIENT OATMEAL COOKIES
These dairy-free oatmeal cookies are perfect for when you want super quick, super easy, super tasty cookies.
37. VEGAN COCONUT KEY LIME FUDGE
This vegan key lime fudge is so creamy and delicious.
38. BANANA CHOCOLATE POPSICLES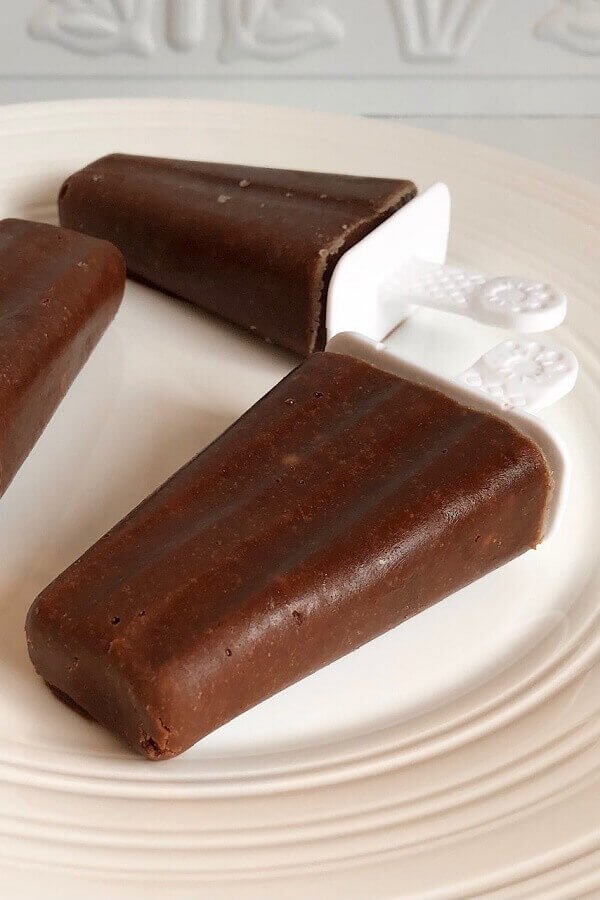 Treat yourself to these banana chocolate popsicles. You'll be happy you did.
39. VEGAN LAVA CAKES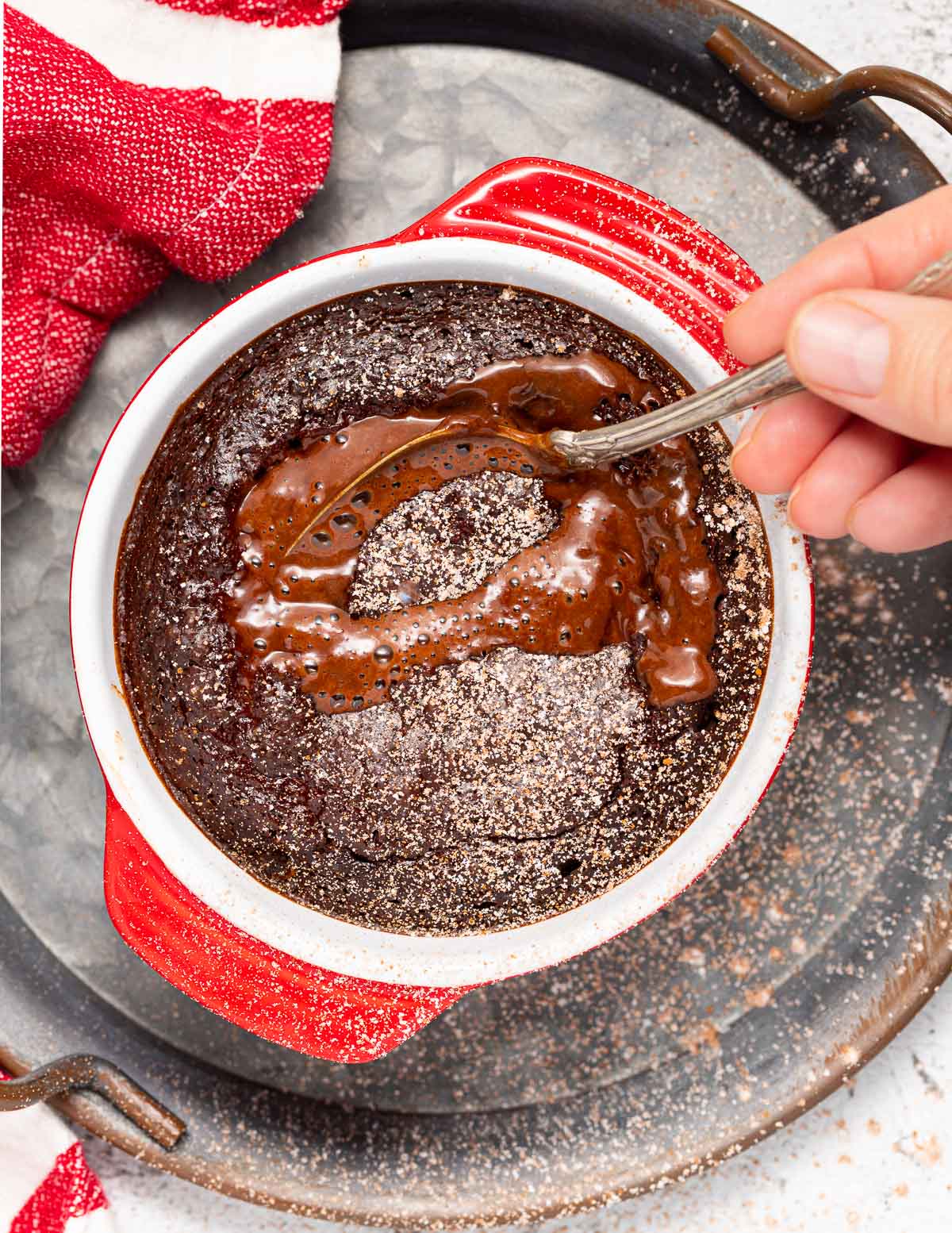 It's time to get your chocolate on and make these vegan lava cakes!
40. AIR FRYER BAKED APPLES [TASTES LIKE APPLE PIE!]
You'll love these air fryer baked apples because they are so easy to make and taste delicious.
41. 6-MINUTE VEGAN BANANA FOSTER RECIPE
Banana foster is a classic dessert made with bananas, brown sugar, cinnamon and dark rum. Give it a modern twist and serve it up with some vegan vanilla ice cream
42. 5-INGREDIENT VEGAN BANANA PEANUT BUTTER COOKIES
These vegan banana peanut butter cookies are a quick and easy way to use up overripe bananas.
43. FLUFFY VEGAN VANILLA MUG CAKE
This simple vegan vanilla mug cake is the perfect way to satisfy your sweet tooth.
VEGAN BIRTHDAY CAKE
VEGAN CARROT CAKE