Find some of the best vegan meal prep recipes right here! We've got everything from breakfast to dinner and even snack options. See what you can make on your next meal prep day.
In the midst of a hectic schedule, it can be difficult to find time for cooking healthy vegan meals. This is where meal prep becomes a lifesaver!
With a little planning and creativity, you can create delicious vegan recipes that are easy to make and delicious. Meal prepping will save you time in the long run because your fridge will be stocked with ready-to-go food that's actually good for you.
In this post I'll share some of the best recipes around to make sure you're doing vegan meal prep right!
MEAL PREP FOR LUNCH AND DINNER
This Vegan Burrito Bowl inspired by Chipotle is so good it makes me want to cry.
These meatless meatballs are so delicious, you won't even miss the beef. And they only take minutes to make!
The most flavorful Vegetarian Sloppy Joes to serve any night you're looking for an easy go-to meal.
Slow cooker vegetarian chili makes the perfect weeknight dinner. Just dump everything in and let it cook!
You can't go wrong with a classic like Vegan Chicken Salad Sandwiches. The flavor of this lunch favorite without the meat!
The slow cooker is the best way to turn a jackfruit into tender and delicious tacos with these Slow Cooker Jackfruit Tacos.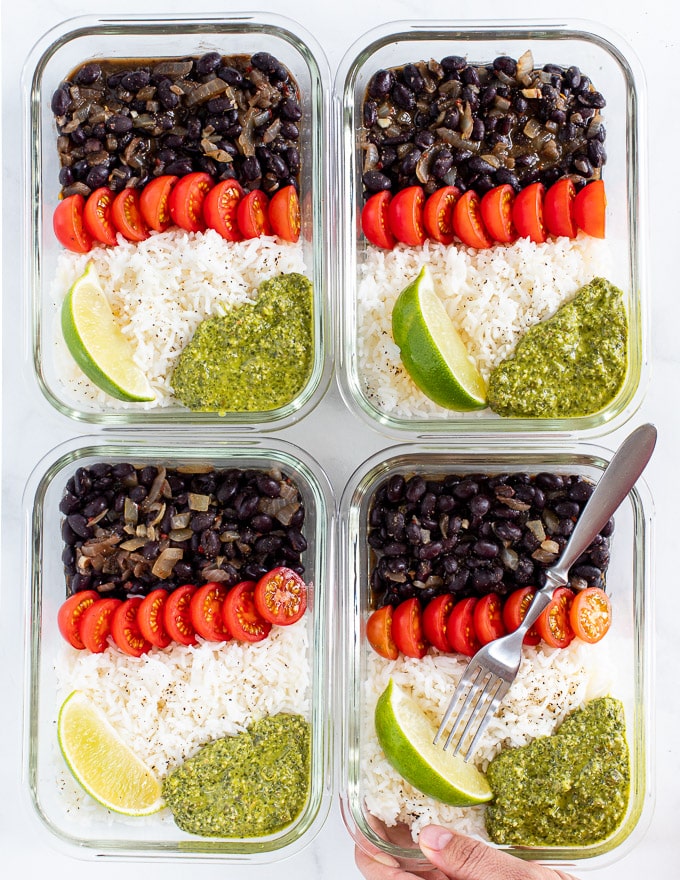 I'm so excited to have my favorite easy meal, black beans and rice, all ready for me after a long day of work.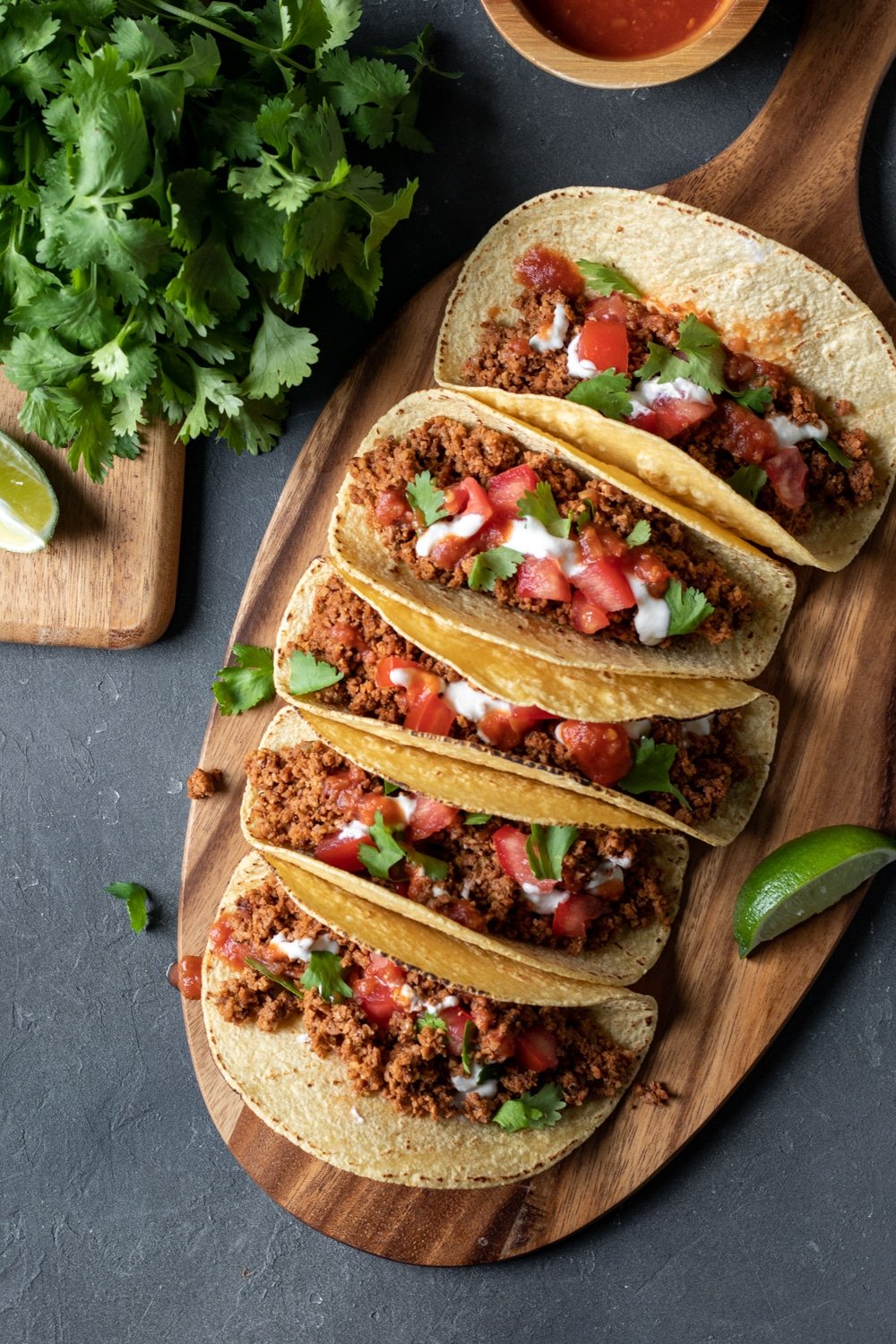 Taco Tuesday is a favorite for many. But if you're vegan, it can be hard to find good veggie options. That's why I made this vegan taco meat is a staple meal prep recipe. #vegan taco meat!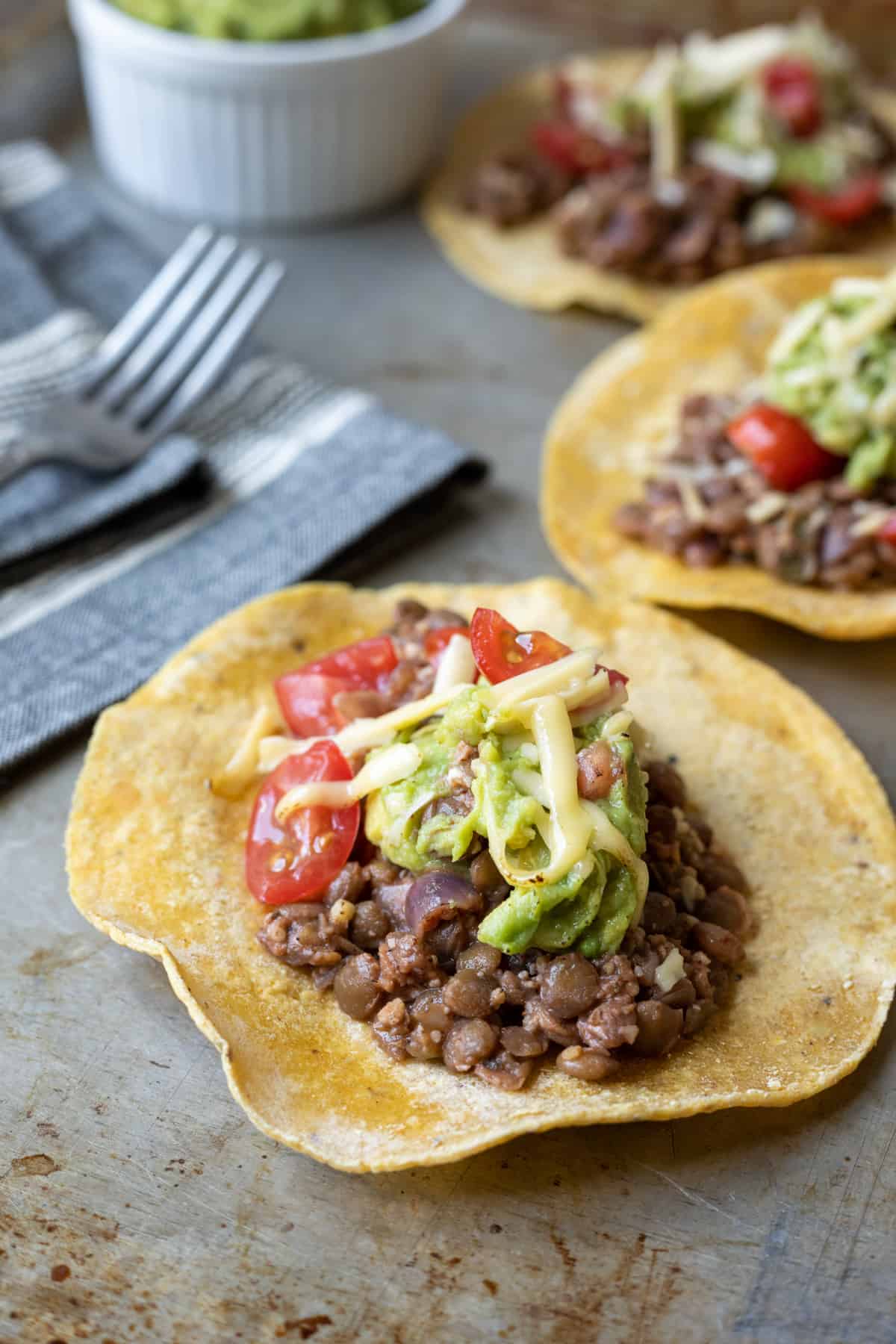 Lentil Taco Meat is the perfect way to spice up your night.
I'm obsessed with this vegan butternut squash quinoa chili. It has all the flavors of fall in a one pot meal!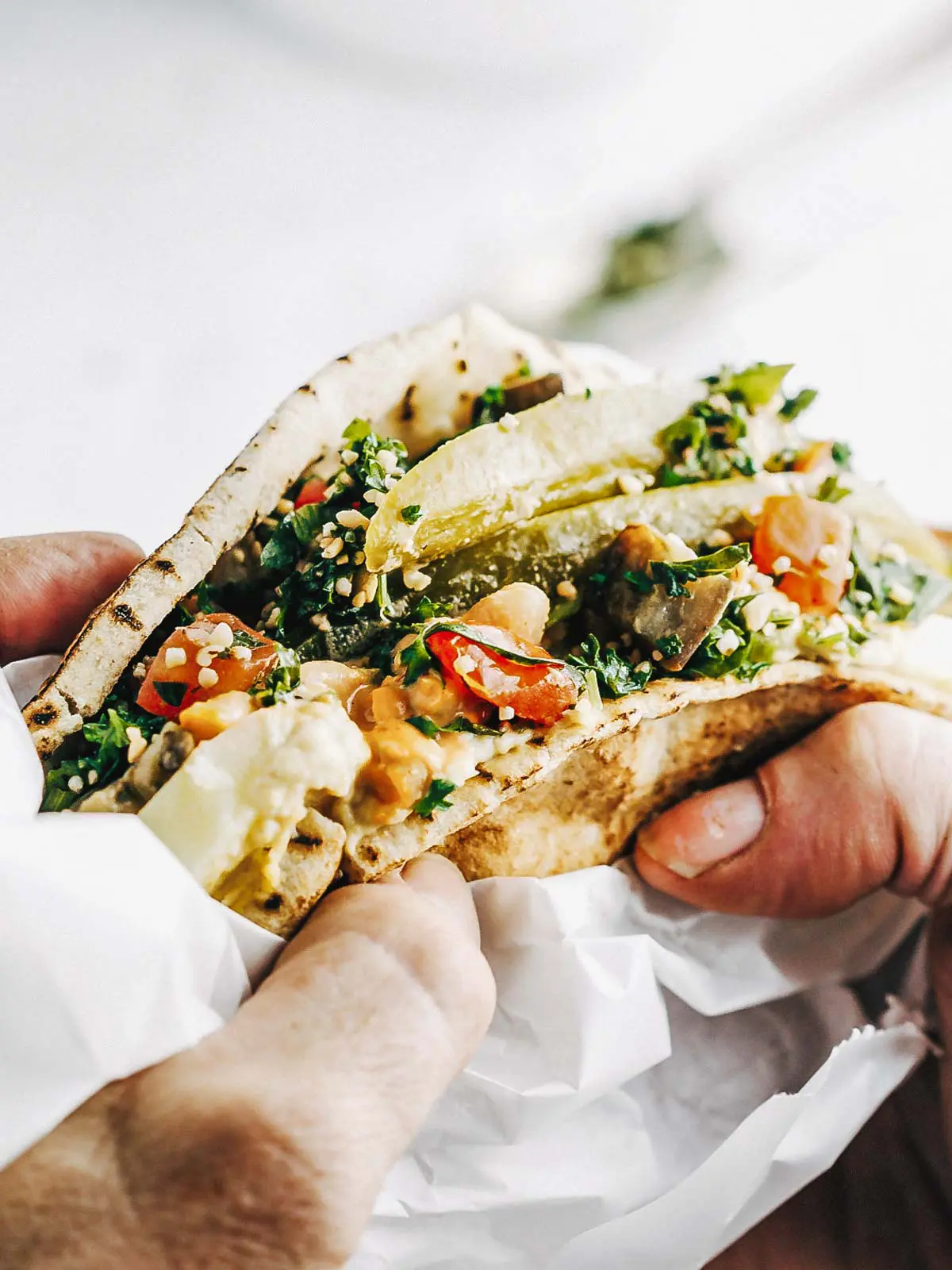 Just snagged the recipe for this Israeli breakfast sandwich, and I cannot wait to meal prep this one!
A hearty bowl of vegan mushroom wild rice soup with a side of gluten-free bread.
Vegan bowls are packed with protein and nutrients. My favorite is this Peanut Chickpea Bowl!
This Balsamic Tofu with Vegetables is one of my favorite go-to meals when I'm feeling lazy. It's easy to make, delicious and healthy!
I used to think zucchini was just for summer. But then I discovered this Vegan Stuffed Zucchini recipe and now I can't stop eating it! -
This Mediterranean Lunch Box can be whipped up for lunch. It's the perfect light dish for this crazy hot weather!
I'm not sure what I like more about this Mason Jar soup, the flavors or the fact that it took me less than 10 minutes to make.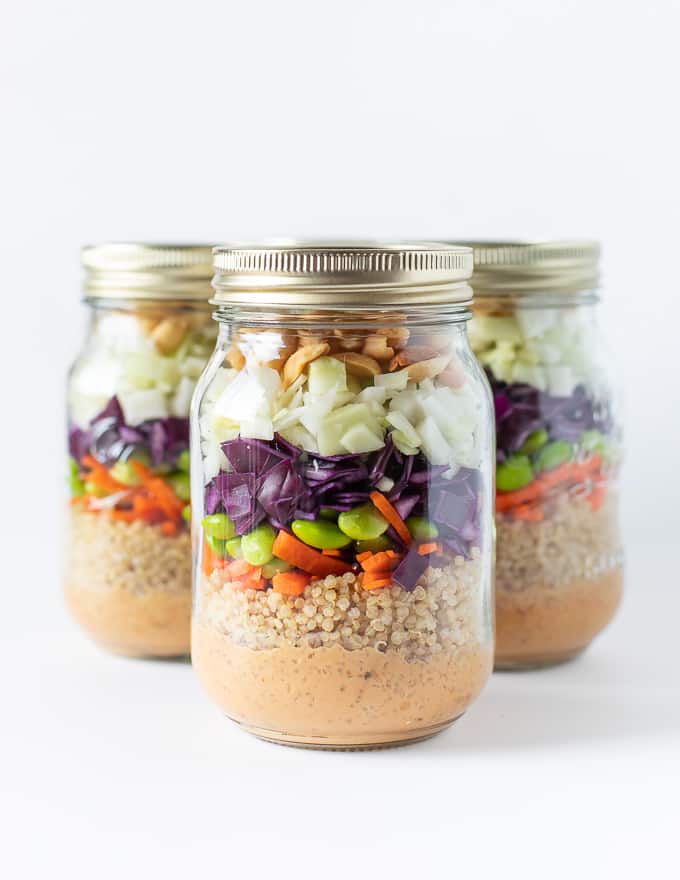 I'm so excited to share this Peanut Crunch Salad in a Jar with you! It's a healthy lunch I've been making for myself.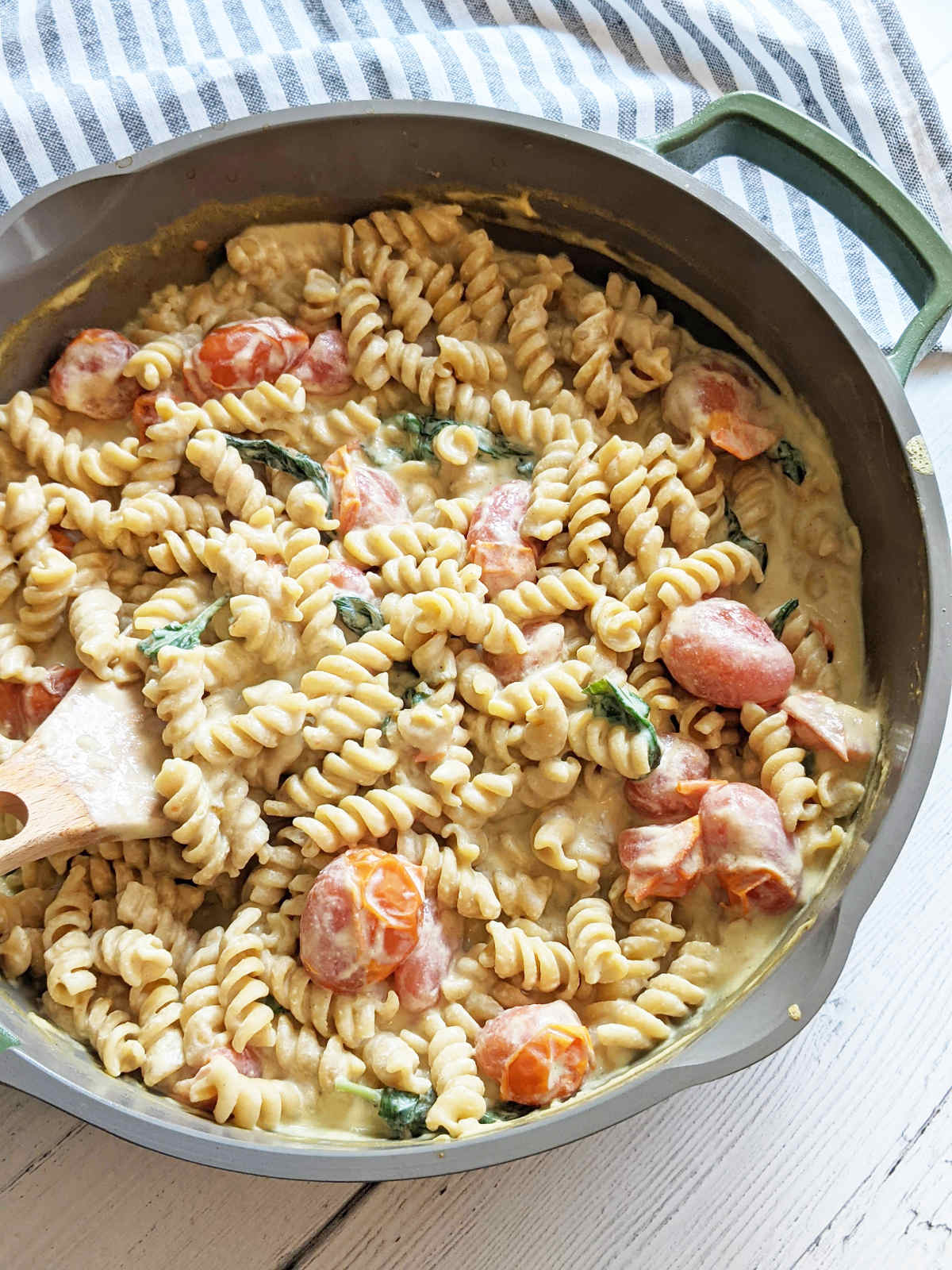 I'm a sucker for anything that is vegan and baked. This One Pot Vegan Baked Feta Pasta dish checks both boxes!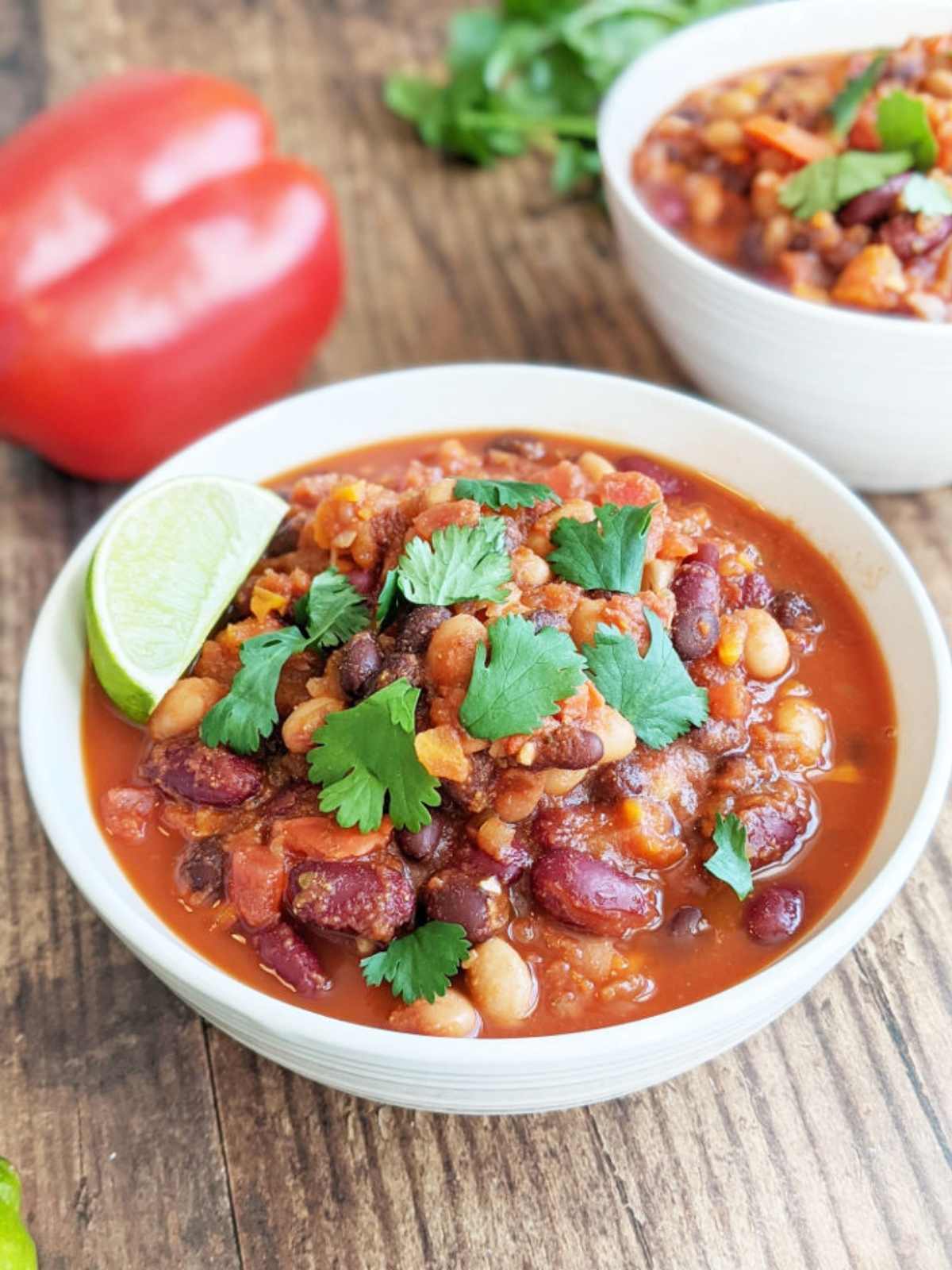 Vegan chili sin carne with a side of cornbread. My kind of dinner!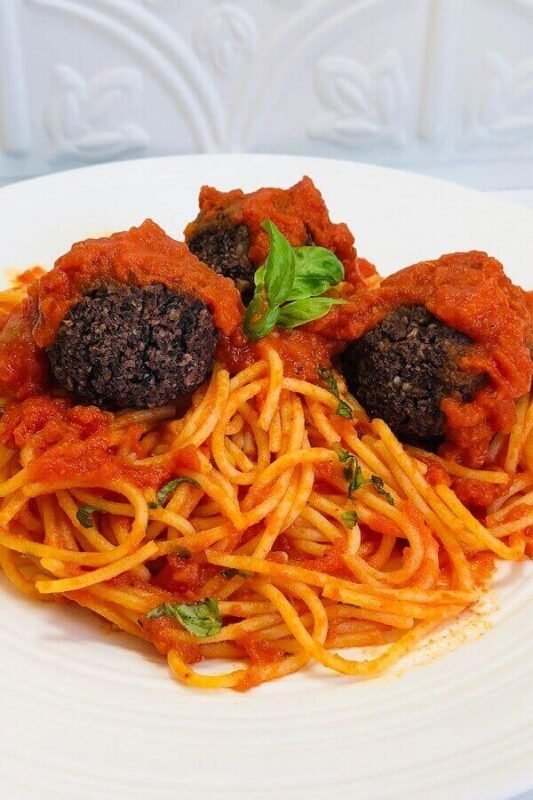 Vegan mushroom meatballs are the perfect weeknight meal. They're easy to make and even easier to eat.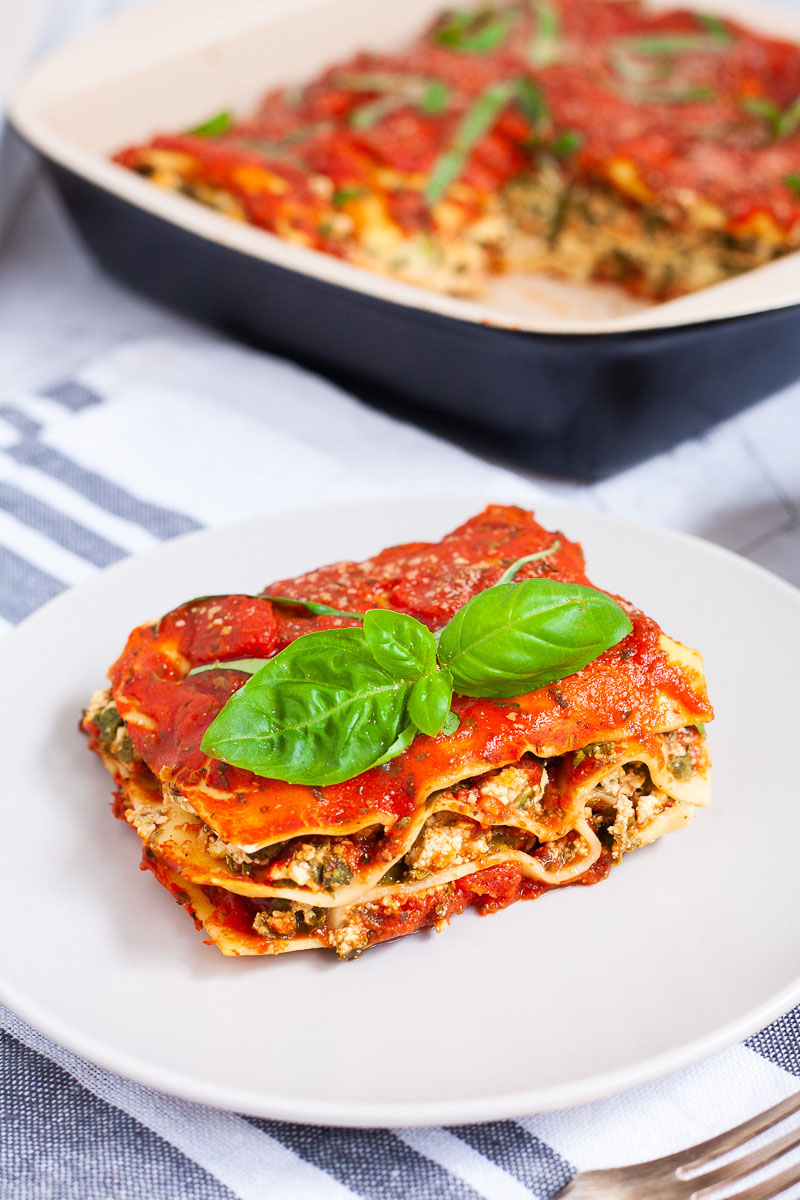 Vegan Spinach Lasagna right from the freezer into the oven for dinner tonight!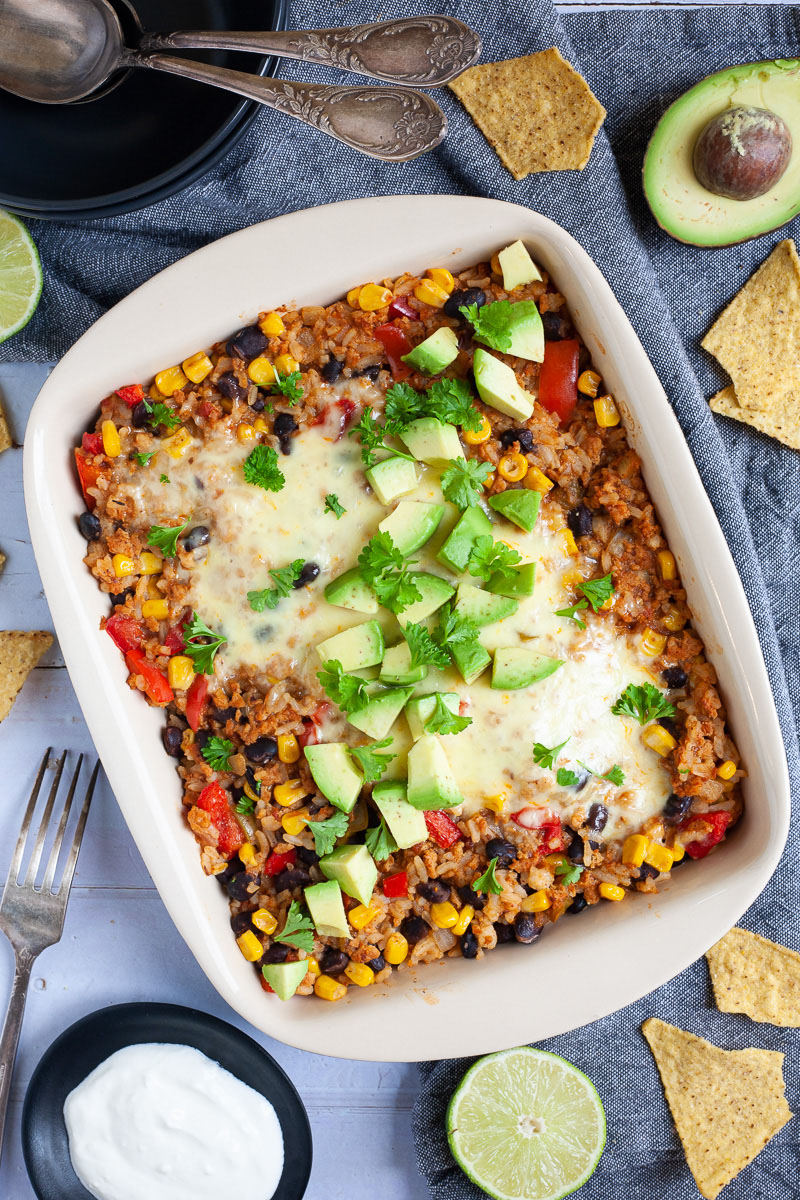 This vegan Mexican rice casserole is super easy to make and perfect for a crowd or to freeze half for another day.
My new favorite meal is this burrito bowl. It's super easy to make and I love that everything cooks in one pan!
BBQ Tofu is my favorite way to eat tofu. It always reminds me of summer grilling season.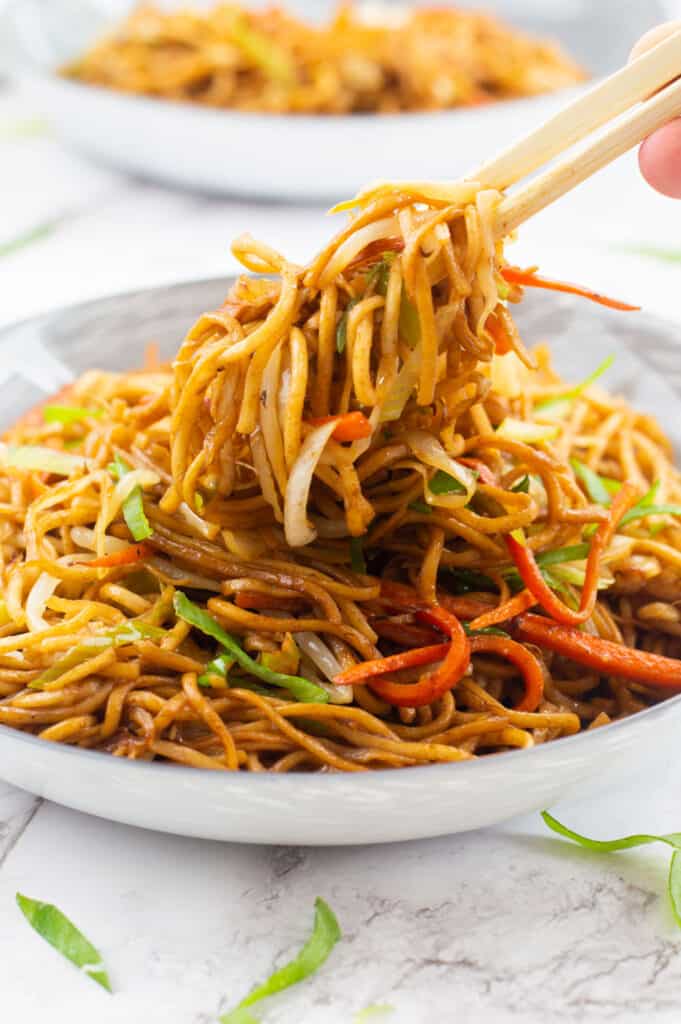 I love this Vegan Chow Mein recipe. Perfect to prep and portion out for the week.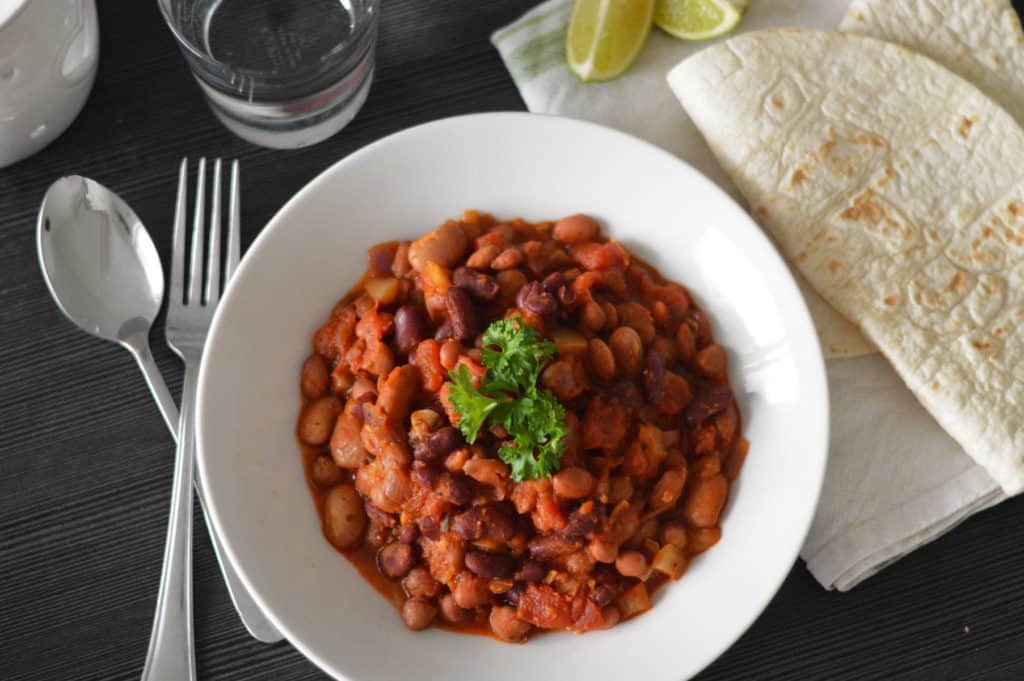 I'm a big fan of this vegetarian mixed bean chili. It's the perfect dish to serve at parties because it can be made in advance and is delicious any time of the year.
This creamy tomato dal is so easy and delicious! It's a great side dish or even a meal on its own.
Obsessed with this Sweet Potato Casserole with Black Beans and Buckwheat. Gluten-free, vegan, and tastes like fall!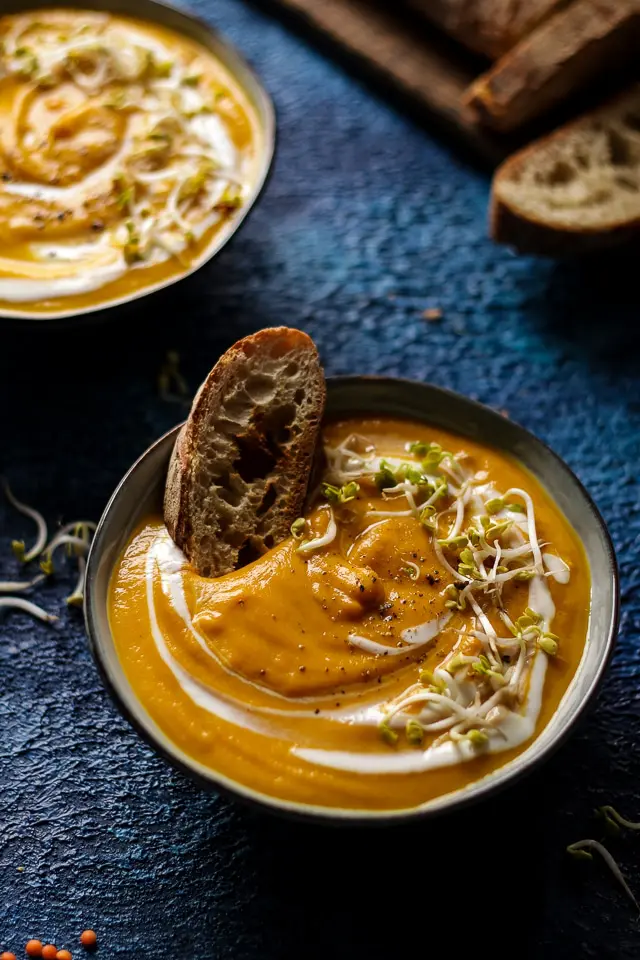 I'm not big on cold weather, but I love this sweet potato lentil soup that warms me up and makes me feel like there's a little bit of sunshine in every bite!
This black bean chili is the perfect meat to eat with friends on a cool autumn evening.
I'm trying out this new recipe for Easy Baked Tofu. Perfect for adding to salads or grain bowls throughout the week.
These Mexican Black Beans are a perfect protein to make to add to your meals throughout the week.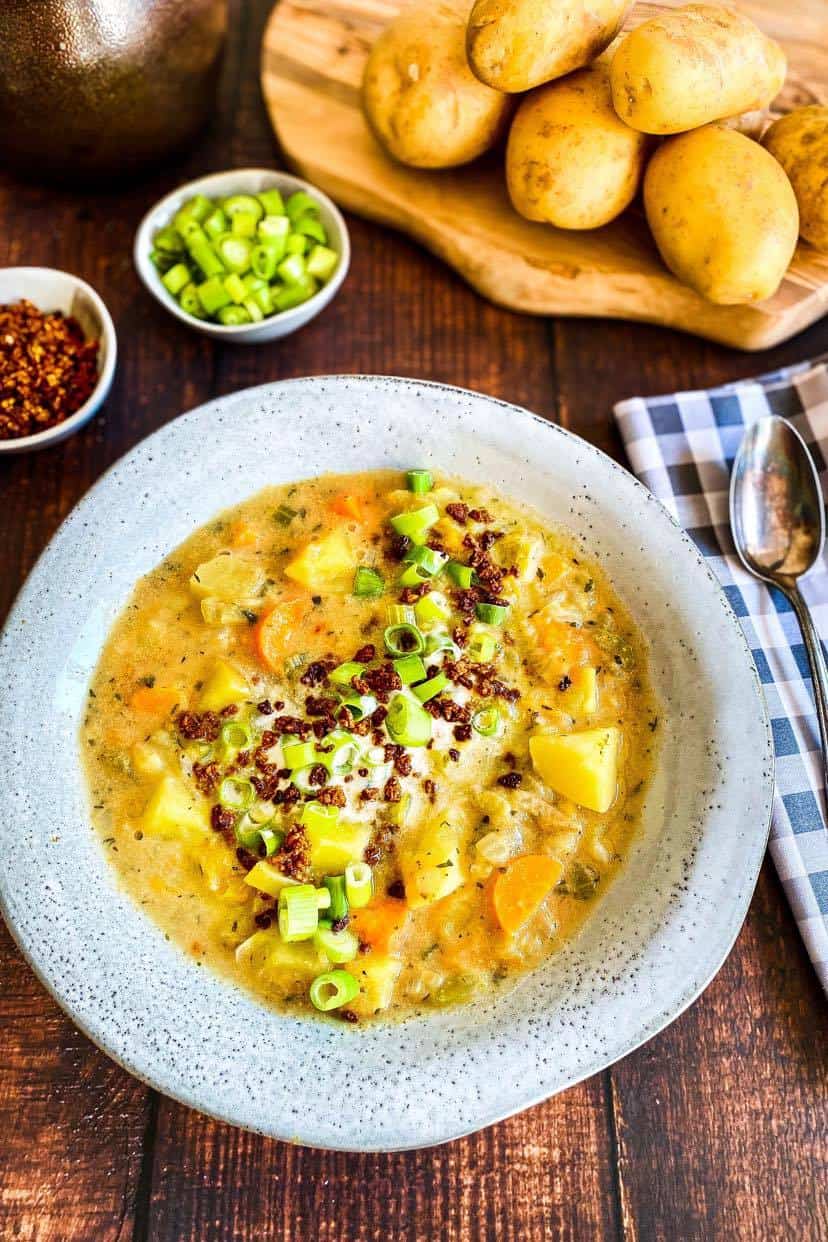 This Vegan Potato Soup is so creamy, rich, and flavorful. The perfect fall comfort food and great for portioning out throughout the week.
This Air Fryer Falafel is perfect to add to a greek bowl, a pita sandwich, or just to enjoy with a dollop or two of vegan tzatziki.
These Mini Vegan Meatloaf Muffins are perfectly portioned for meals throughout the week.
There's nothing easier than a sheet pan dinner, and this BBQ Chickpea Sheet Pan Meal is crazy delicious looking.
I'm all about the one pan meals these days. This One Pan Mexican Quinoa is so simple and full of flavor.
This Mediterranean Quinoa Salad is the perfect summer meal. It's light but filling, and full of flavor!
I love this Vegan Greek Salad so much and could eat it every day. Thankfully it's easy and healthy enough to do just that!
Vegan Black Bean Burgers are so easy to make and even easier to freeze individual servings for eating later when life is too busy to cook.
This vegan Chickpea Tuna Salad is the perfect lunch! It's packed with protein and fiber, but still tastes like a savory treat.
This Potato and Rice Dish is the best savory dish to make a bit batch of for the week ahead.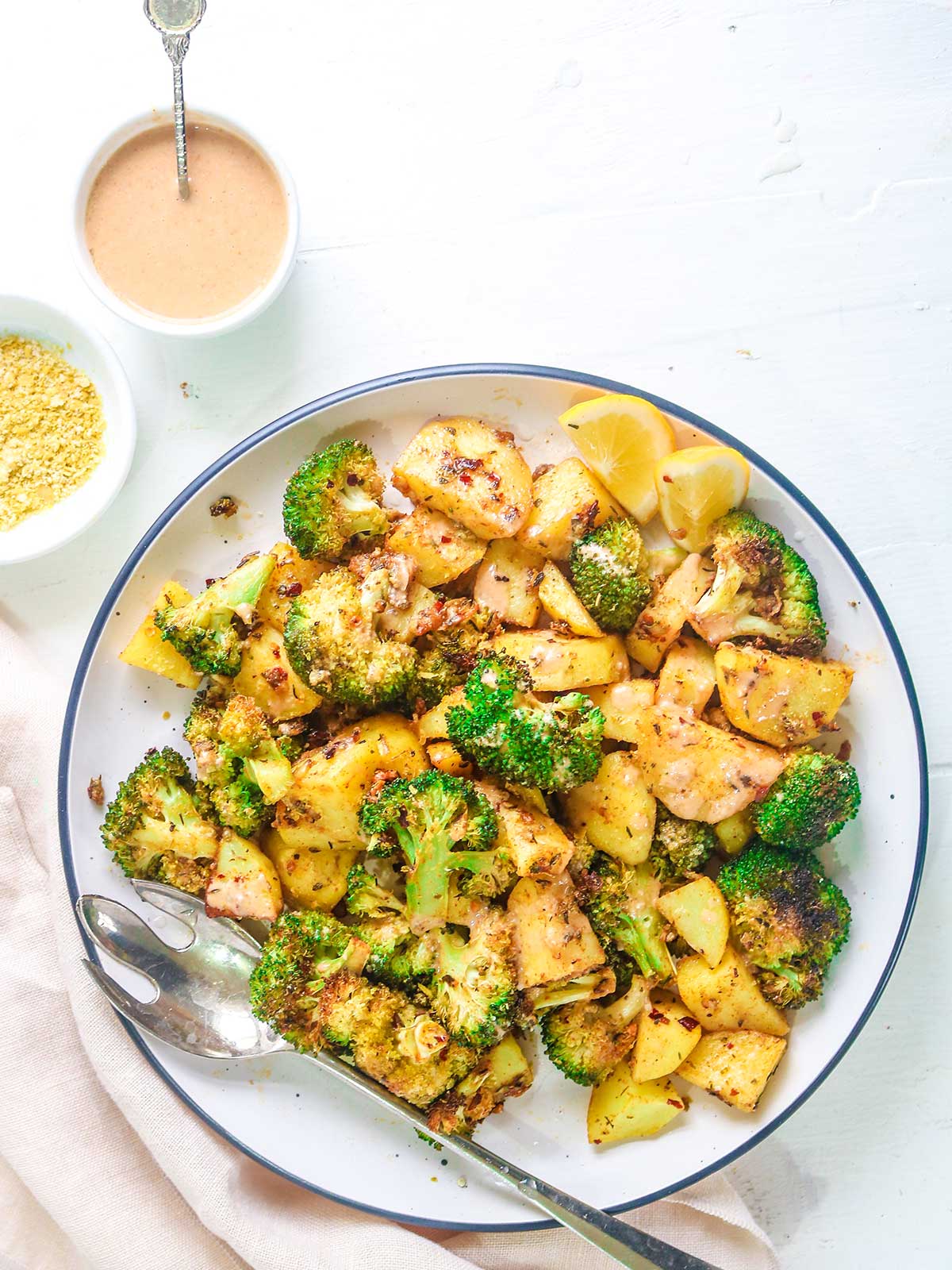 There's nothing more comforting than roasted potatoes and paired with flavorful veggies. This Roasted Broccoli and Potatoes+ is no joke on the comfort scale.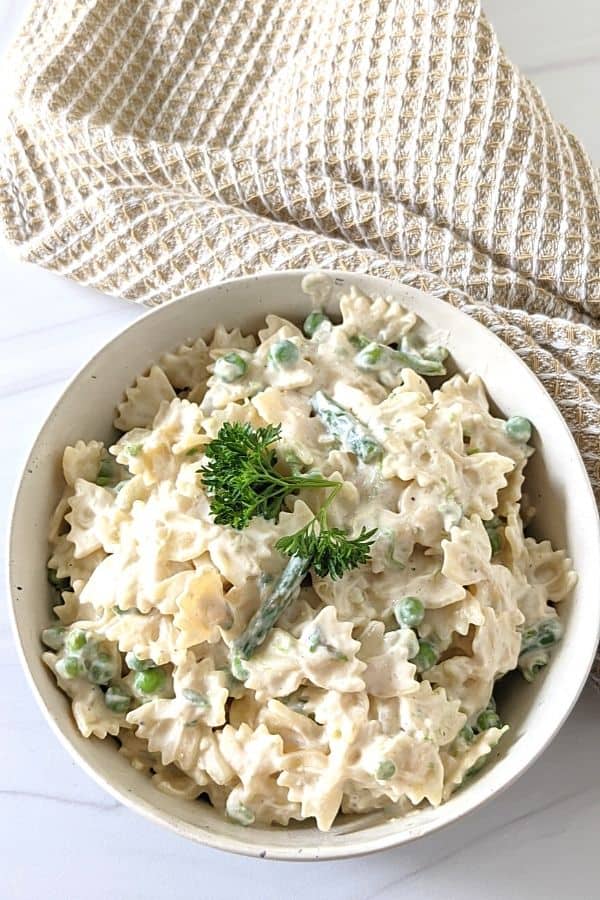 The lemon freshness paired with the creaminess in this Creamy Lemon Pasta has me swooning for a whole bowlful.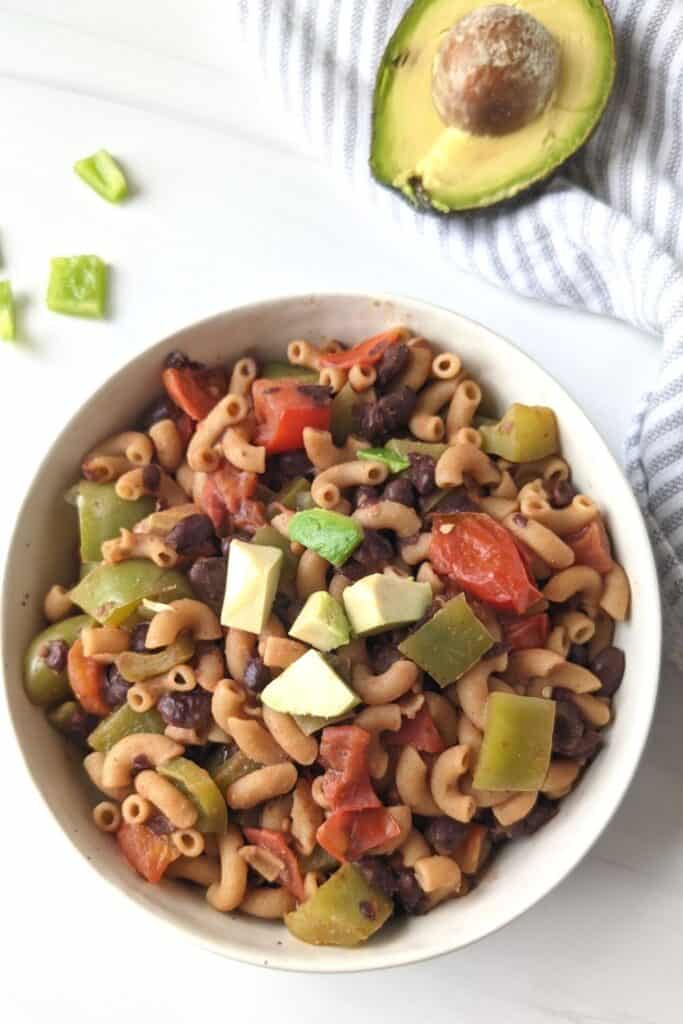 This One Pot Taco Elbow Pasta is my favorite way to feed the family for many many days!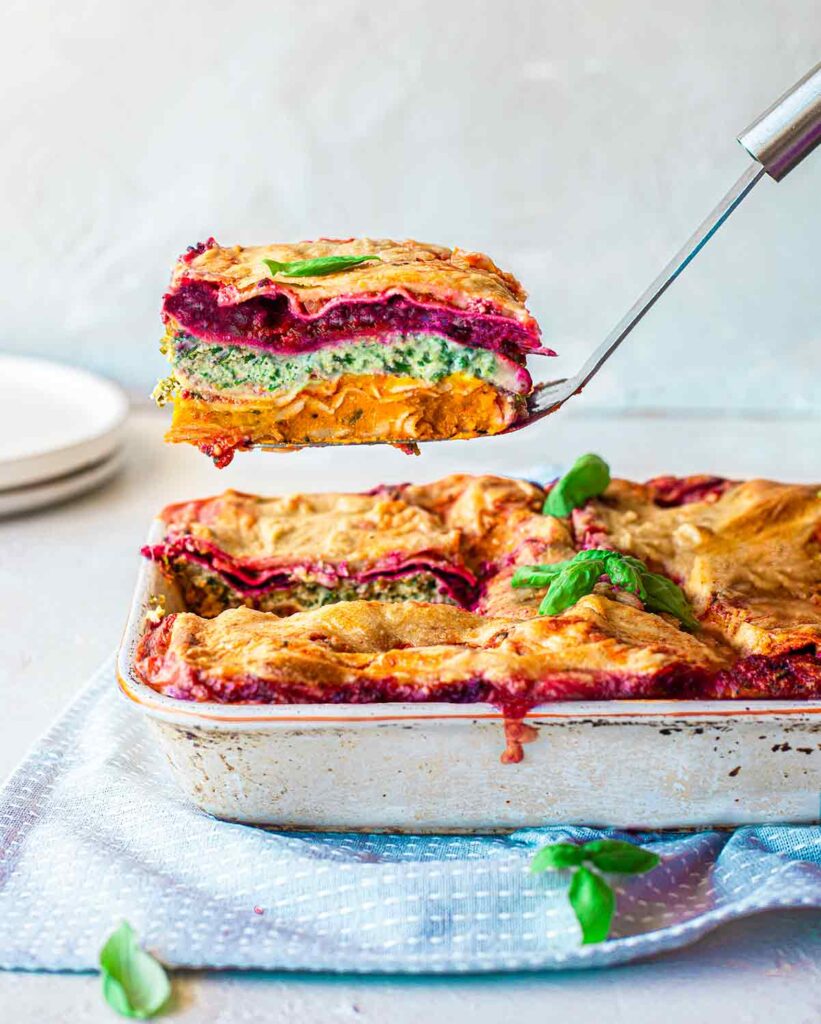 This Vegan Rainbow Lasagna is so colorful, it's almost too pretty to eat. Thankfully, it makes a huge pan and will be perfect for leftovers later in the week.
I love the simplicity of this Israeli Couscous Salad. It's flavorful, healthy, and perfect for meals all week.
3 Bean Chili is a great way to warm up on a cold day. So easy to whip up and makes a huge batch to feed everyone.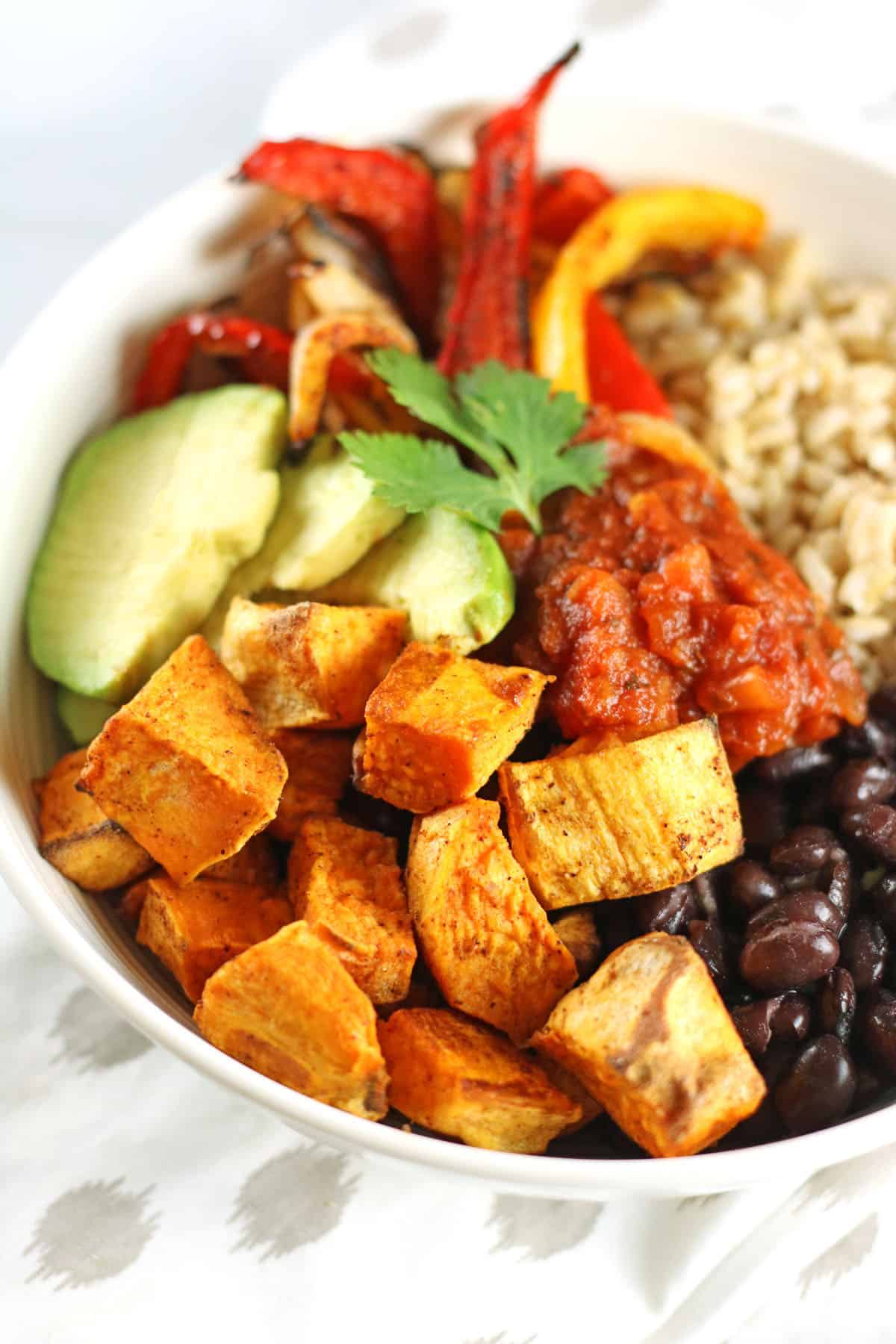 This Sweet Potato Buddha Bowl is my favorite way to get in a ton of veggies throughout the week.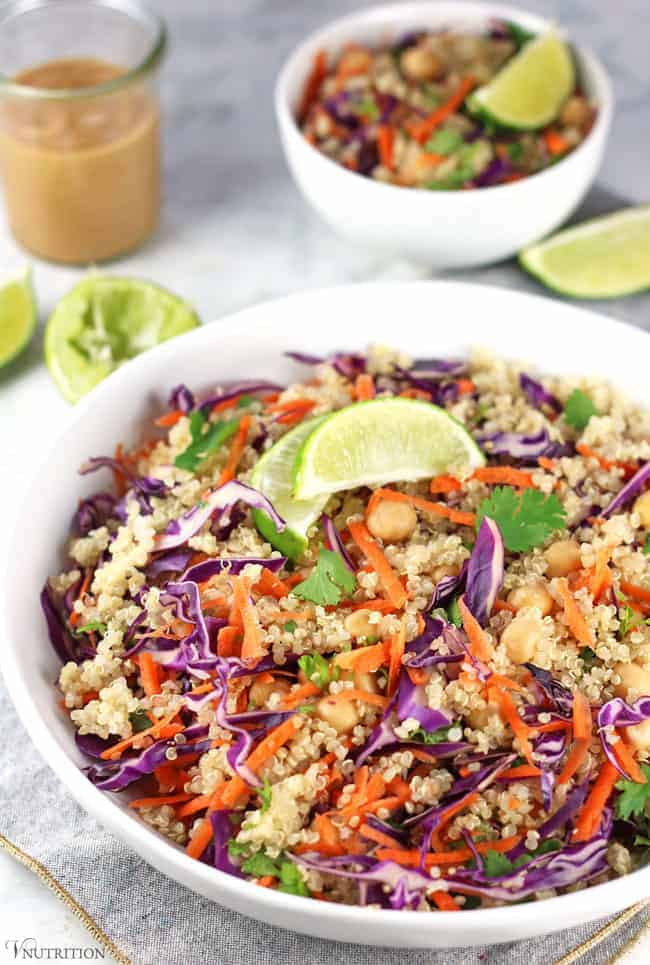 This thai quinoa salad is so easy to make and seriously delicious. It's a great way to use up some of the veggies you have hanging out in your fridge!
I'm always down to try new vegan recipes, and these spicy black bean burgers are definitely a winner.
Made a big pot of Thai red curry potato lentil soup for easy lunches you can just warm up each day.
MEAL PREP FOR BREAKFAST & SNACKS
This easy vegan blueberry pancake is so fluffy and delicious! It's the perfect way to start your day.
Meal prep smoothies for the week. A great way to ensure you get in your daily greens and berries!
How about make up a batch of these Vegan Andouille Tofu Sausages to balance out your breakfast this week.
These breakfast Steel Cut Oats cookies are the perfect way to start your day. They're packed with protein and fiber and will keep you full until lunchtime.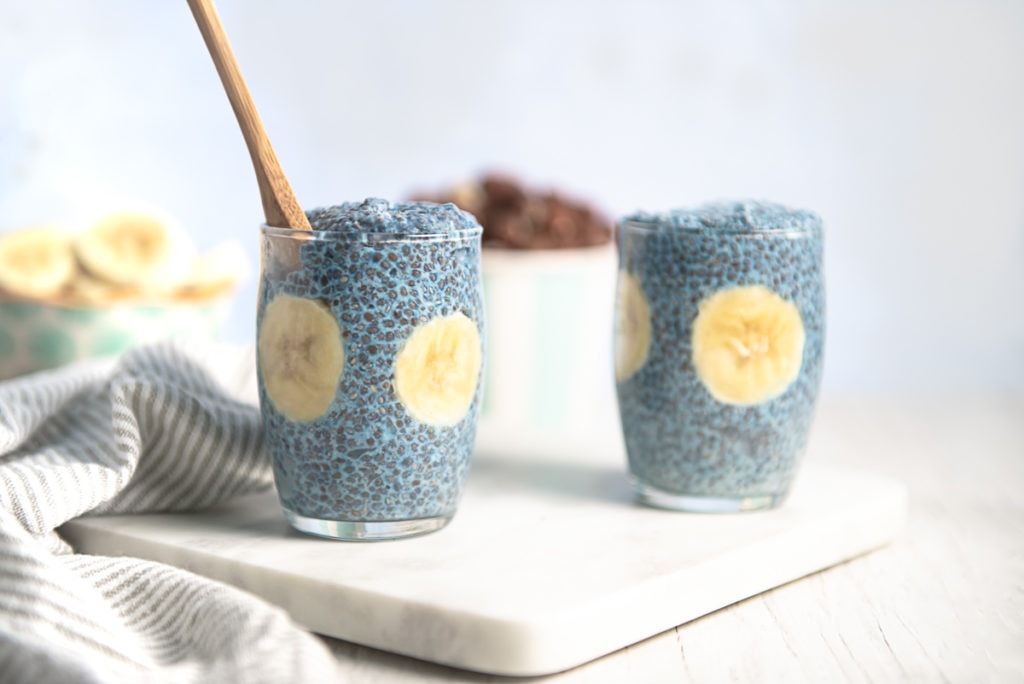 This blue majik chia pudding is the perfect breakfast for a busy morning. It's easy to make, filling and tastes great!
These vegan oatmeal peanut butter cookies look so good, I'll be making a double batch!
I love a good breakfast, especially if it's made the night before like these mango overnight oats. So easy to just grab and go in the morning!
Easy Freezable Applesauce Waffles are a great way to have a hearty breakfast made ahead of time to just grab and go on busy mornings.
I'm always trying to find new ways to enjoy chia seeds. This Banana Chia Pudding is my favorite way so far!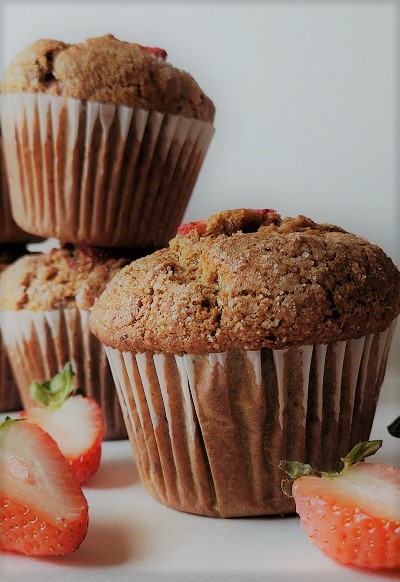 Vegan muffins are so great for a grab and go breakfast. I love this combination of strawberries, flaxseed, and walnuts in these Strawberry and Flaxseed Muffins.
These vegan frittata bites are made with chickpea flour and veggies for a healthy, protein-rich snack.
Treat yourself with these Chocolate Peanut Butter Rice Bars. You won't regret it!
This vegan breakfast casserole is my favorite way to start the day. It's loaded with veggies, has plenty of protein and makes great leftovers for busy mornings! -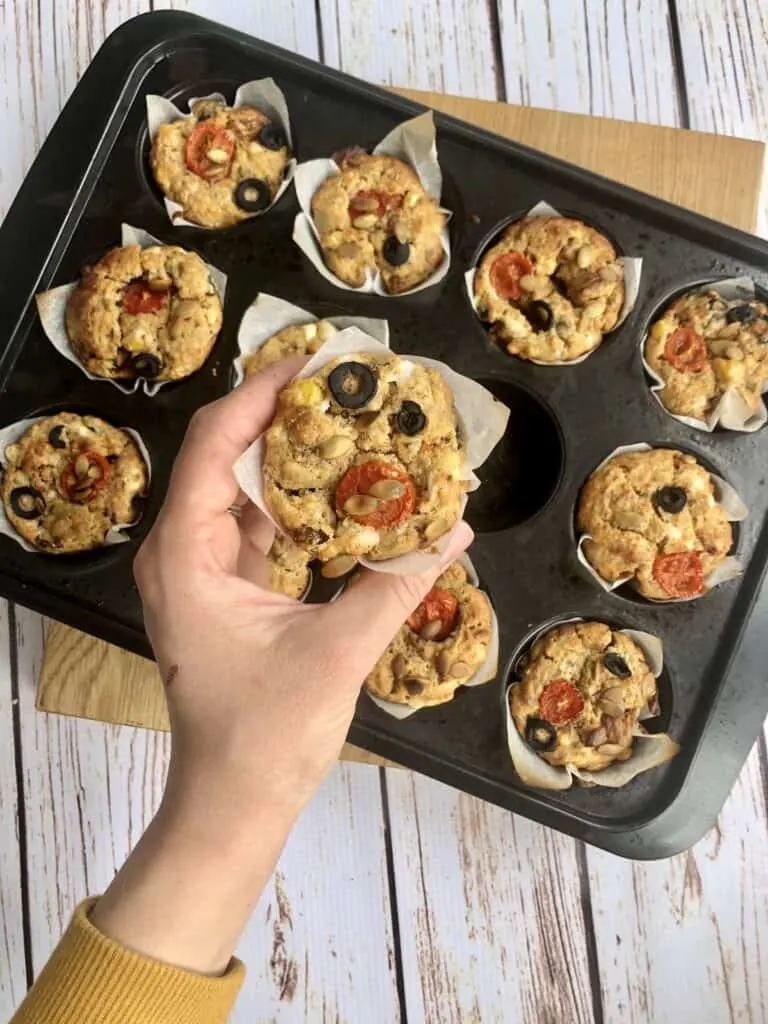 These vegan savoury muffins are perfect for a weekend brunch. They're also great to make ahead of time and freeze, so you can enjoy them any time of the week!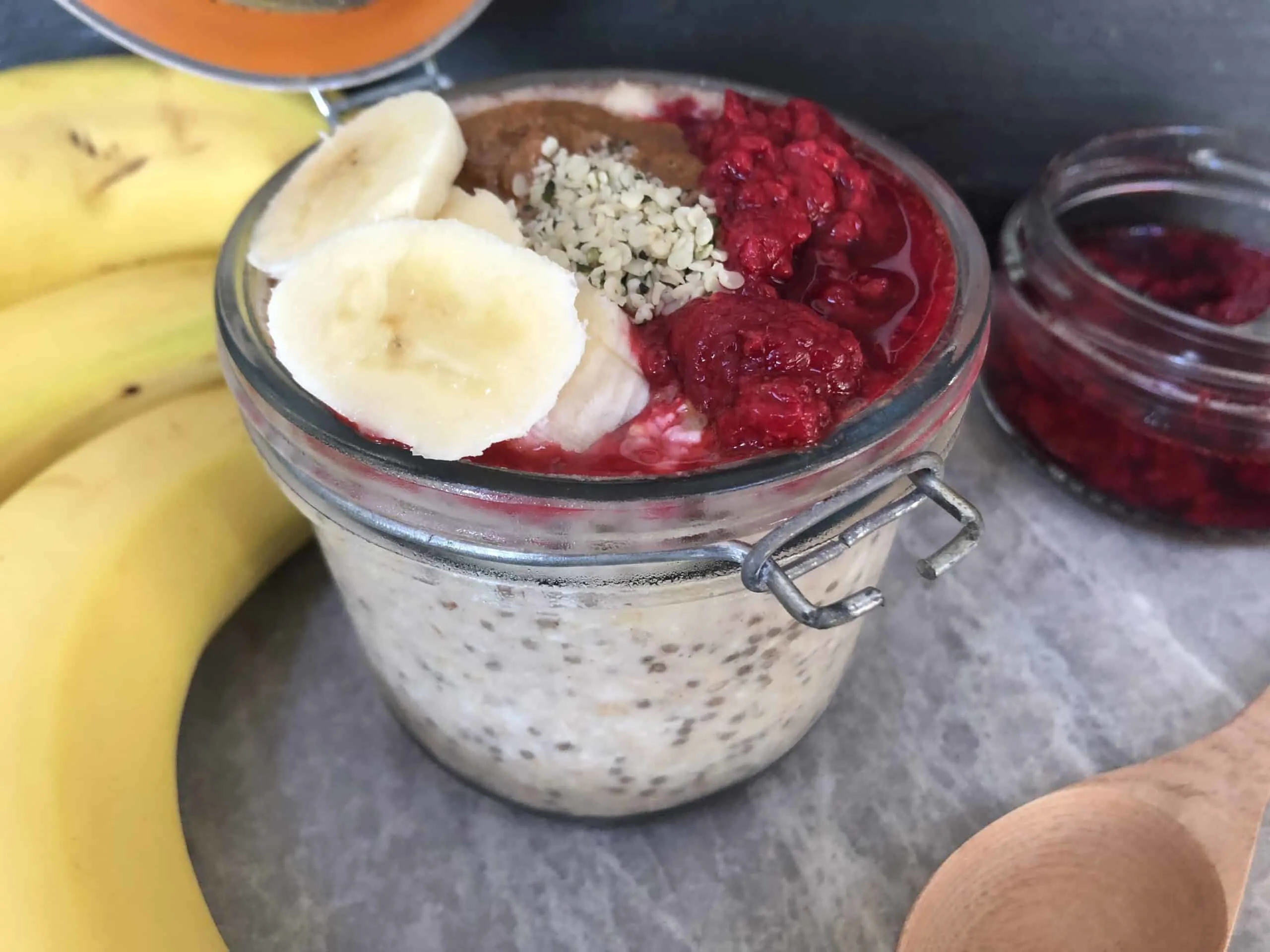 Overnight oats are my favorite make-ahead breakfast recipe. I especially love when they're topped high with fresh fruit like these Banana Overnight Oats .
I'm not a morning person, but this Vegan Superfood High Protein Breakfast Bowl is so good I can't help but enjoy it!h
These vegan eggless bites (made with chickpeas and veggies) are a great way to get more greens into your diet.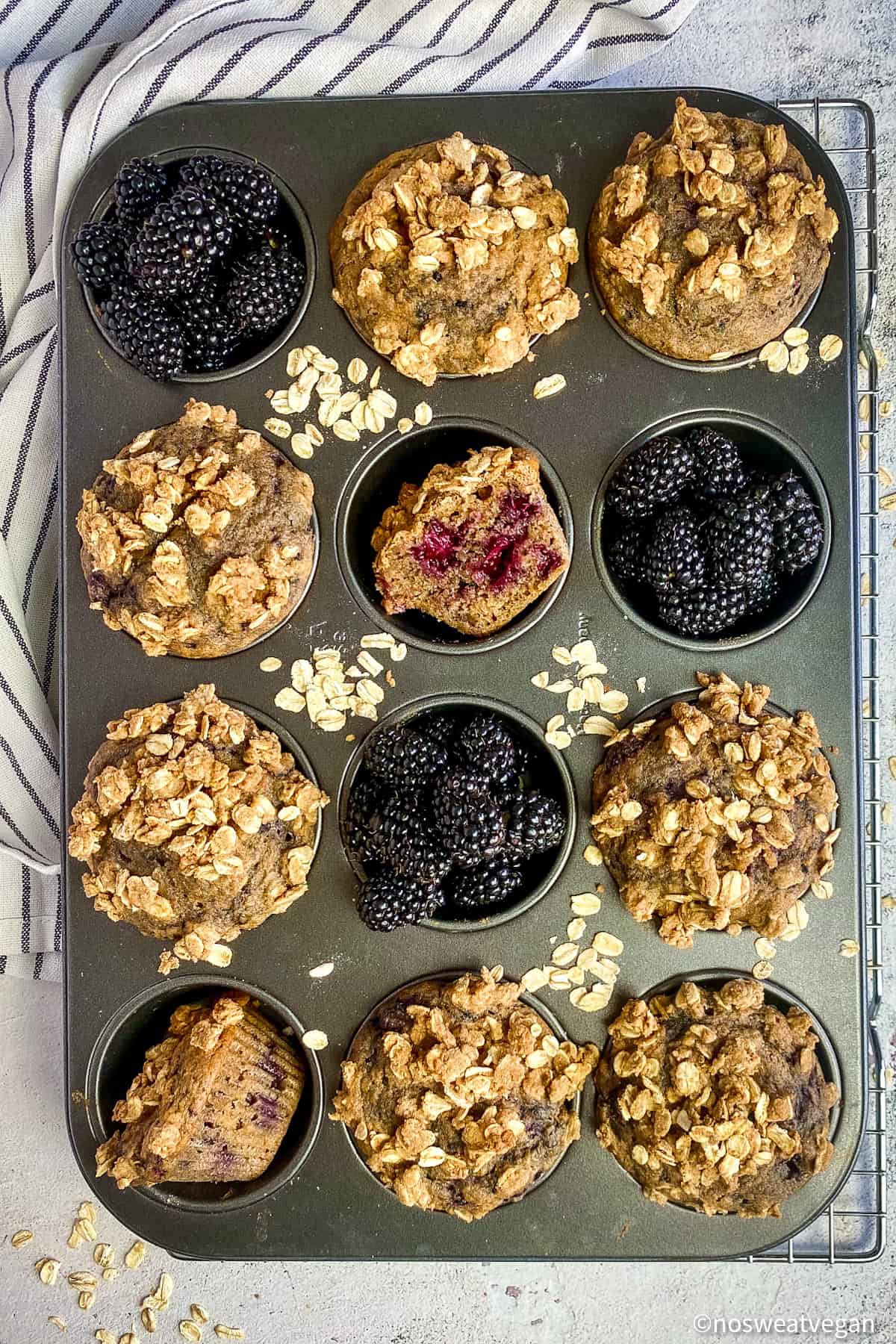 These Vegan Blackberry Muffins are bursting with berry flavor that pops with every bite. Perfect to make up for the whole week ahead.
Looking for more Vegan Main Dish Ideas?
Vegan Alfredo
Vegan Pot Roast
Vegan Mac and Cheese
Vegan Enchilada Casserole
Homemade Taquitos