The Best Vegan Halloween Recipes that are fun, creepy, and cute! These recipes will give you great ideas for your next spooky party or dinner. Start celebrating the Night of Fright!
It's that time of year again when the Halloween candy is in full force and it's a mad rush to find recipes to celebrate the season.
Fear not, I've done the work for you! Whether you're looking for dinner on Halloween night or some vegan halloween treats to serve at your spooky party, you're bound to find something that strikes a chord.
No tricks here - enjoy some tasty vegan halloween recipes sure to please any omnivore or veg-head alike.
HALLOWEEN RECIPES - MAIN DISHES
Maybe you're looking for a savory dish to serve at your halloween party. Or just something fun and spooky to serve the family before trick-or-treating starts. This is where you'll want to look first!
You can't eat just one bite of this skull vegan pot pie. It's a real head turner!
2. JACK-O-LANTERN BUTTERNUT SQUASH RISOTTO BALLS
I'm a sucker for anything that's both healthy and delicious. These jack o' lantern butternut squash risotto balls are the perfect example of this!
I've never tried Halloween sushi before, but it looks like a fun way to get in the Halloween spirit!
I'm so excited to be cooking up these mummy meatballs this Halloween!
5. ROASTED SWEET POTATO COOKIES
These sweet potato cookies are so good! I'm going to make them for my next family get together.
Halloween is right around the corner and I'm getting ready for it with these delicious and spooky stuffed peppers.
7. SPICY ROASTED PUMPKIN SEEDS
I'm going to roast my pumpkin seeds with a kick this year.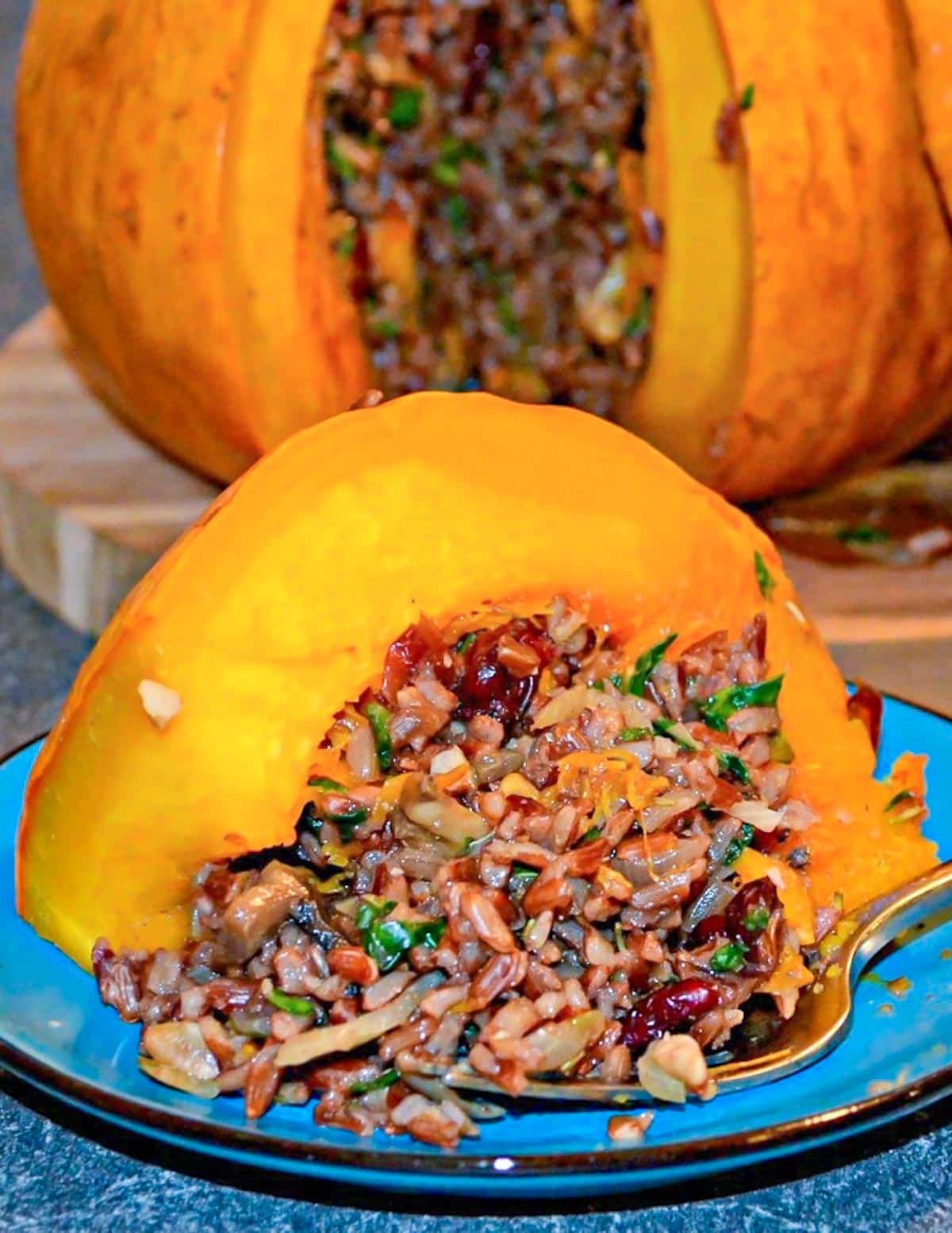 I've officially gone pumpkin crazy. This is one of my favorite recipes for the fall or any time you want to impress your friends with a dish that looks like it took all day but only takes 30 minutes!
9. MINI VEGAN HALLOWEEN PIZZAS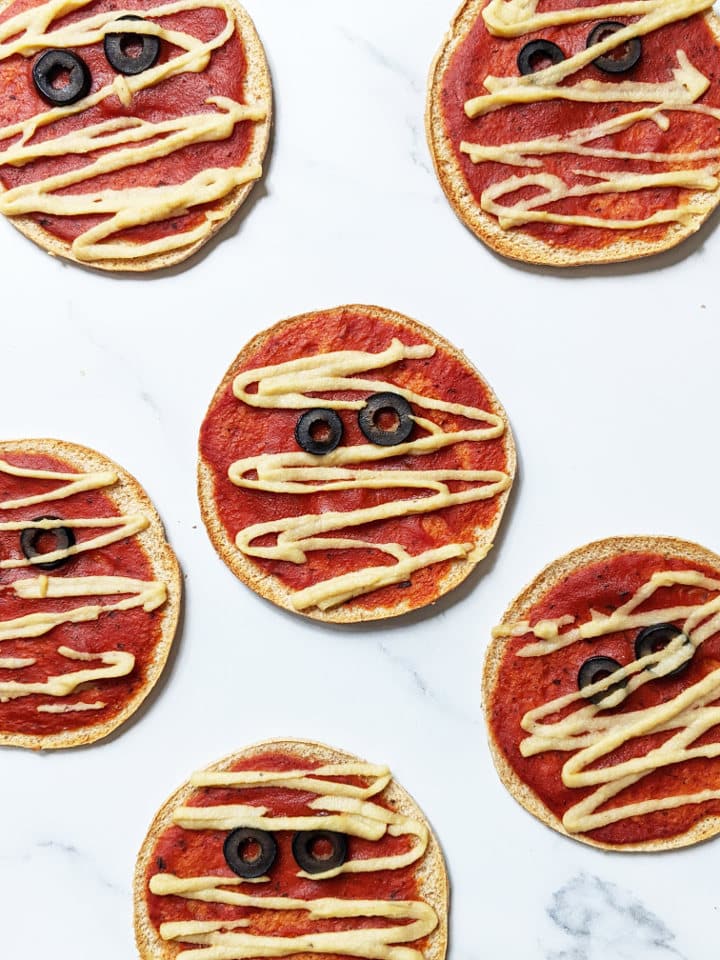 These Mini Vegan Halloween Pizzas are so cute and easy to make. They're the perfect appetizers for your next party!
10. PUMPKIN SOUP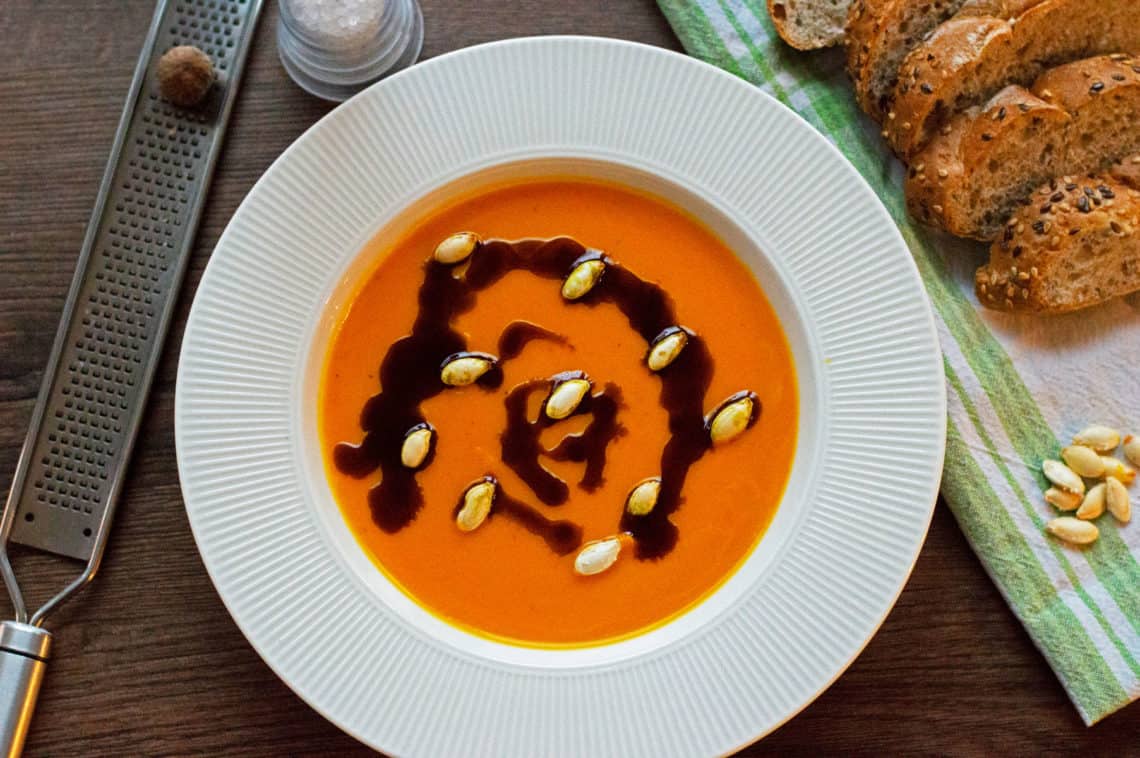 A bowl of this pumpkin soup is the perfect fall dish.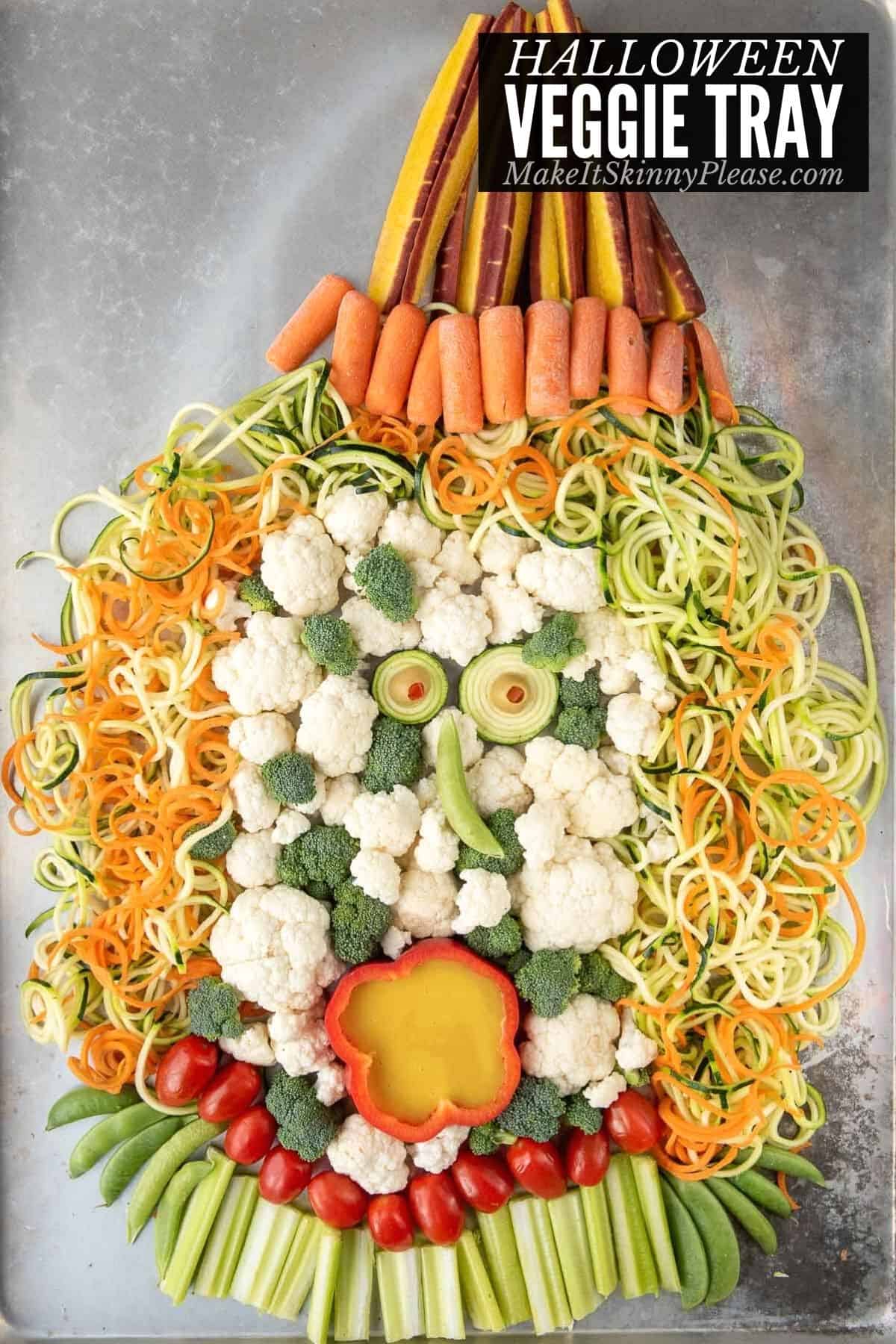 Bringing the Halloween spirit to the veggie tray!
12. GHOULISHLY GREEN VEGAN POTATO SOUP
You'll be in the spirit after one bite of this ghoulish green vegan potato soup!
VEGAN HALLOWEEN DESSERTS
Halloween is all about the treats. Here you'll find treats, mixed in with a couple TRICKS, to get your spook on.
13. DELICIOUSLY DARK POISON APPLES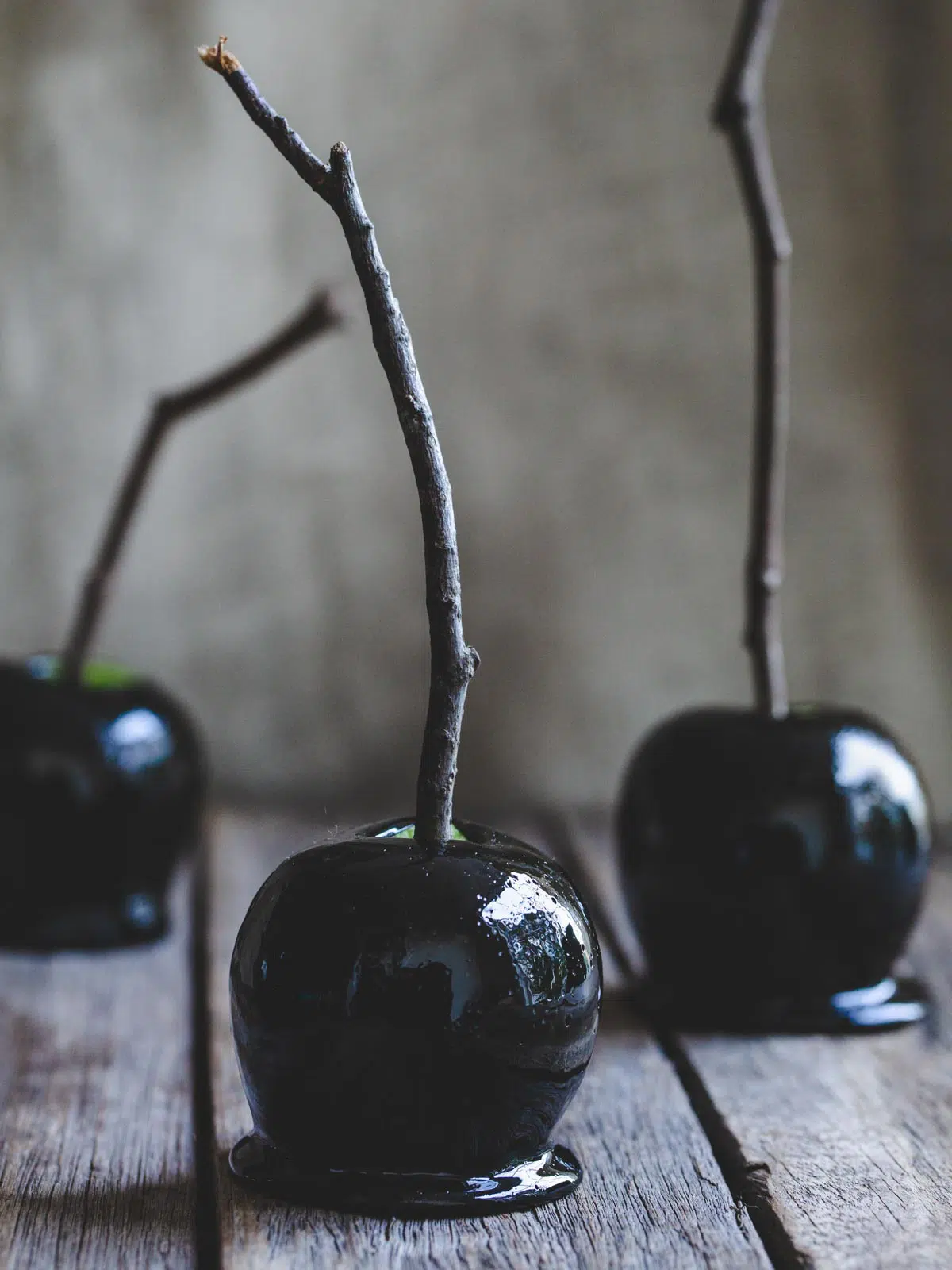 I'm not sure what I like more: the taste of these dark poison apples, or their pretty black color.
14. HEALTHY CANDY CORN FROZEN FRUIT POPS
These fruit pops are the perfect treat for a fun spooky night.
15. VEGAN CHOCOLATE PEANUT BUTTER SPIDERS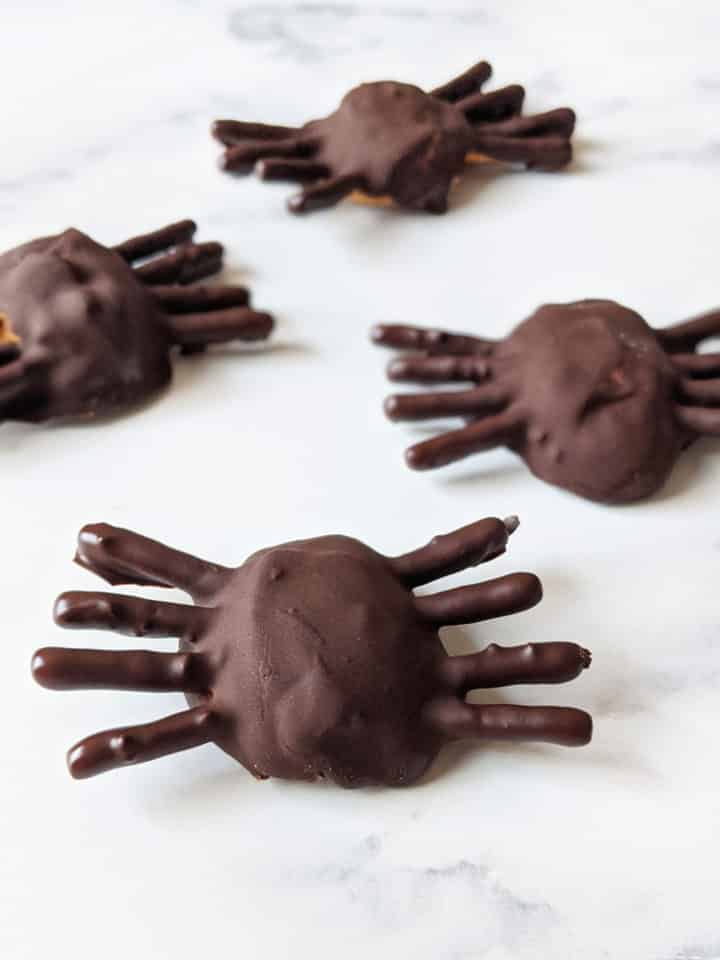 These vegan chocolate peanut butter spiders are the best Halloween treat!
My spooky slasher brownies are so good, you'll be screaming for more!
17. POPCORN HANDS
You'll want to take a handful of this spooky popcorn.
18. GLUTEN-FREE GHOST CUPCAKES
These gluten free ghost cupcakes are so cute it's almost scary!
19. HOMEMADE LITTLE DEBBIE PUMPKIN DELIGHTS
I'm not sure what I like more about these Homemade Little Debbie Pumpkin Delights: the cute little pumpkin shapes or the fact that they are made from scratch.
20. PUMPKIN CHOCOLATE CHIP COOKIES
Not sure what I like more, the pumpkin or chocolate chips. Either way, they make a great pair!
21. HALLOWEEN VEGAN MONSTER COOKIES
These vegan monster cookies are so cute, you'll want to eat them all!
22. VEGAN PUMPKIN SUGAR COOKIES
Giving your kitchen Fall vibes with these pumpkin sugar cookies.
A ball of pumpkin truffle perfection.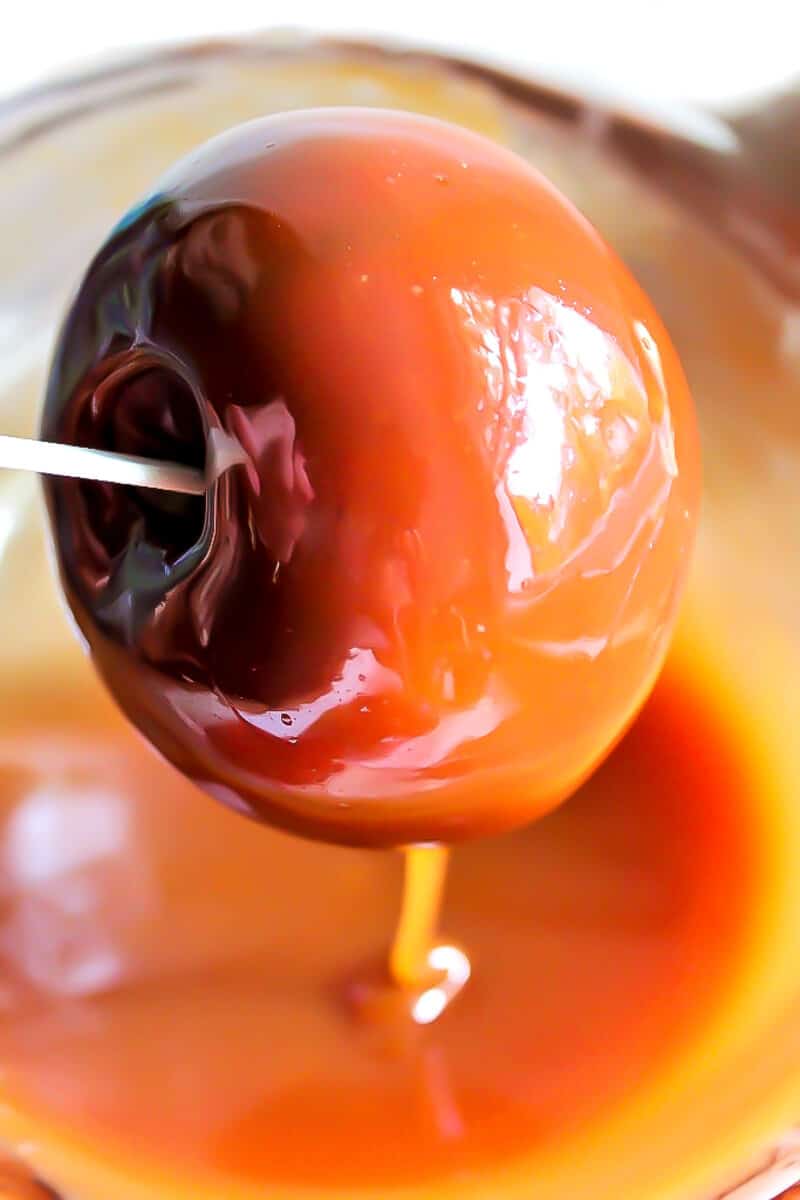 I'm a sucker for these vegan caramel apples. They make me feel like a kid again.
Vegan Pumpkin cheesecake is a must have this fall.
26. BLACK BLEEDING HALLOWEEN VEGAN CUPCAKES
These bleeding cupcakes are so creepy they'll be haunting your dreams.
27. VEGAN HALLOWEEN MONSTER DONUTS
Do-nut be scared of these little monsters.
28. VEGAN RED VELVET SKULL CAKES
These vegan red velvet skull cakes are scary good.
These homemade snickers are so gooey and delicious, you'll be licking your fingers for days.
30. VEGAN HALLOWEEN PUDDING CUPS
Vegan Halloween pudding cups - taste like a chocolate cupcake, but look like a graveyard.
You're friends will be coming back for more of these easy mounds bars.
32. MINI PUMPKIN CHOCOLATE CHIP MUFFIN BITES
With these mini muffins, it'll be an easy to get your pumpkin fix this fall.
No tricks here, just tasty twix bar treats.
Pumpkin cold brew: It's the perfect drink for fall and it's so easy to make!
These Halloween cookies are the perfect treat for a kids party. They're fun to make and really delicious!
36. VEGAN HALLOWEEN PUMPKIN CUTOUT COOKIES
These pumpkin cutout cookies will be the hit of your Halloween party!
37. VEGAN CHOCOLATE PEANUT BUTTER CUPS
I love making vegan chocolate peanut butter cups. They're easy to make and even easier to eat!
Cute, creepy, AND healthy. It's a Halloween win-win.
39. VEGAN PUMPKIN CAKE WITH CREAM CHEESE FILLING
"It's Fall, Y'all!" - Me, after eating this vegan pumpkin cake.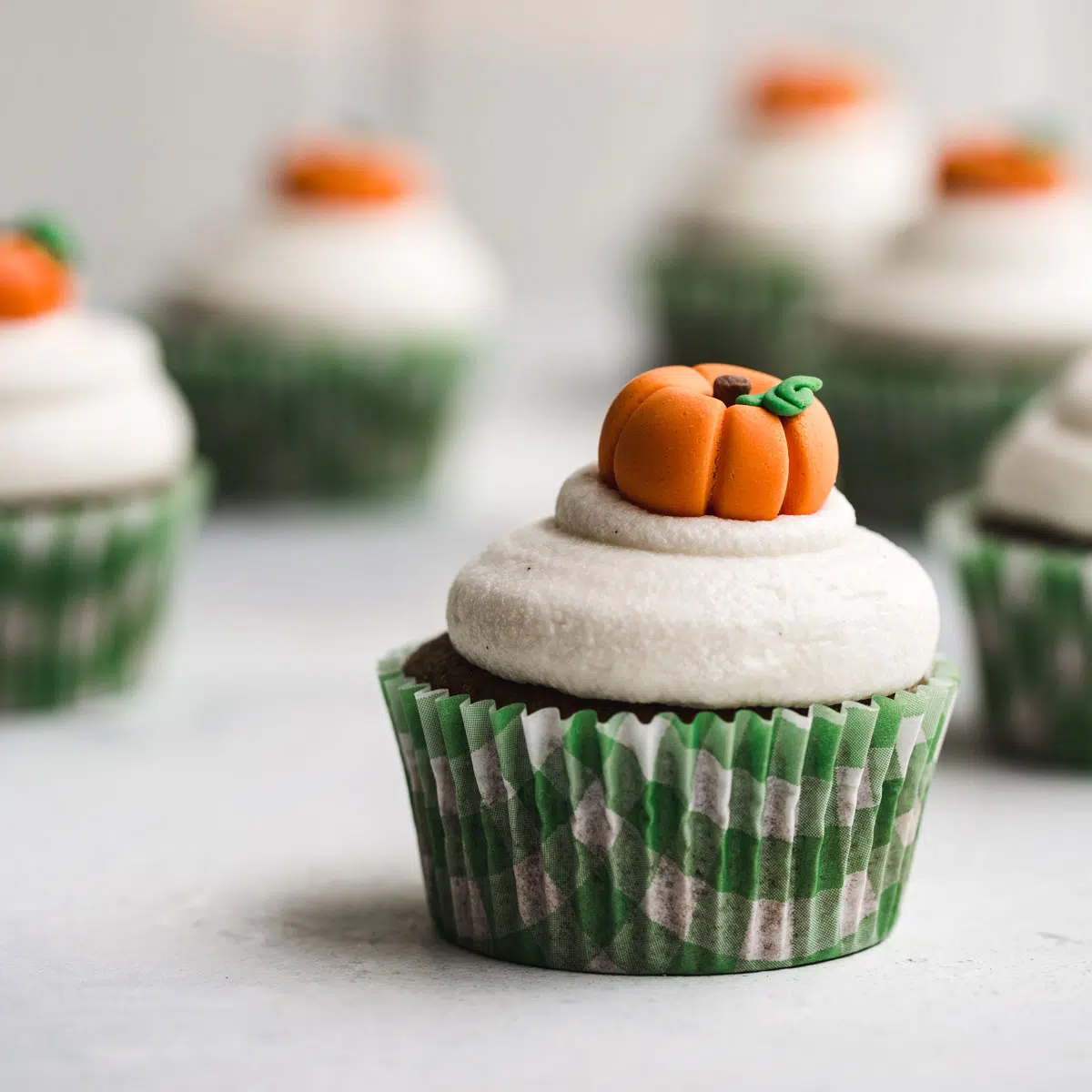 These vegan pumpkin cupcakes are a great way to celebrate the season. They're sweet, spicy, and healthy!
41. VEGAN CHOCOLATE BROWNIE ICE CREAM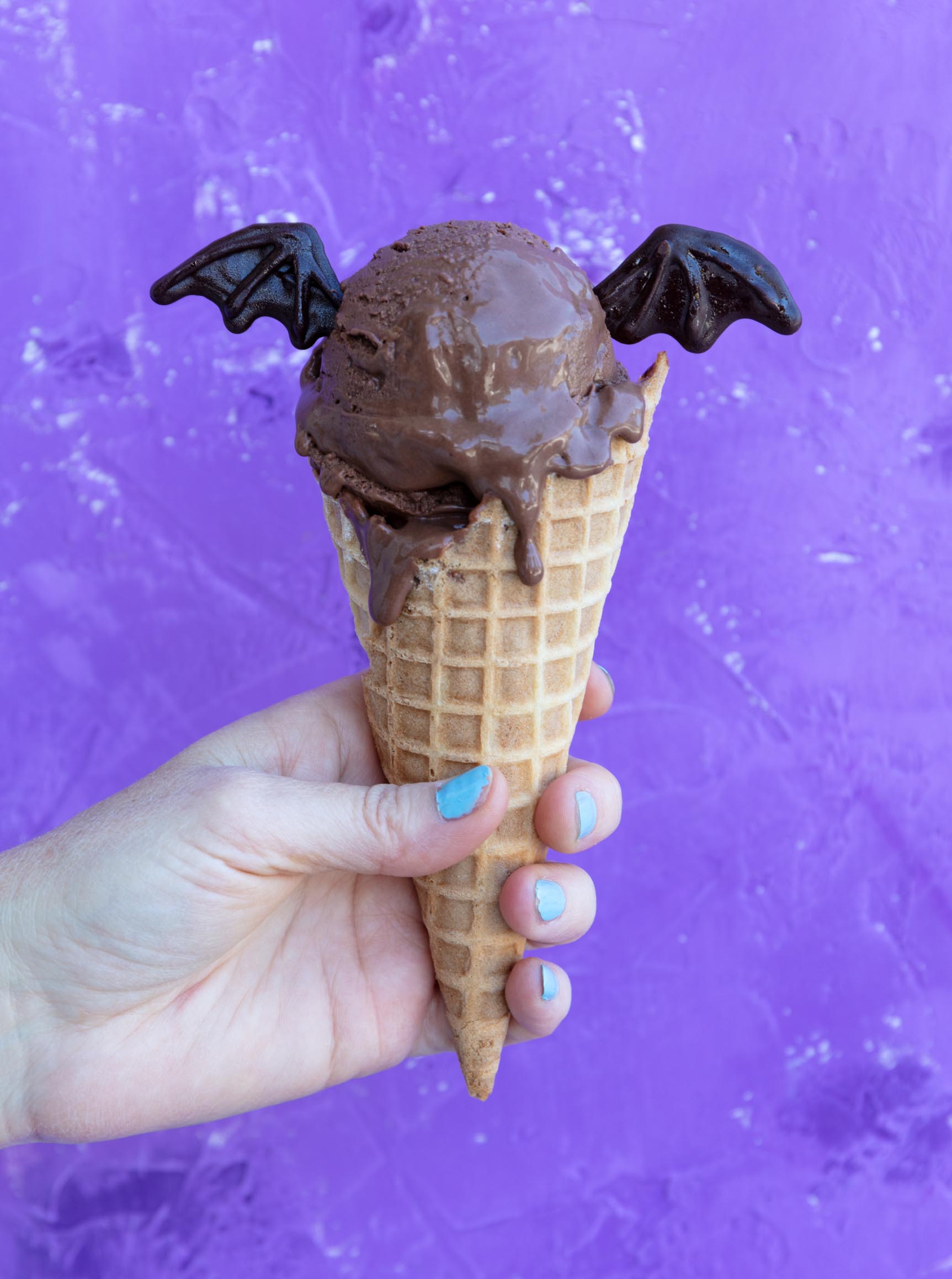 Brownies and ice cream?? Yes, Please!!
43. MUMMY CUPCAKES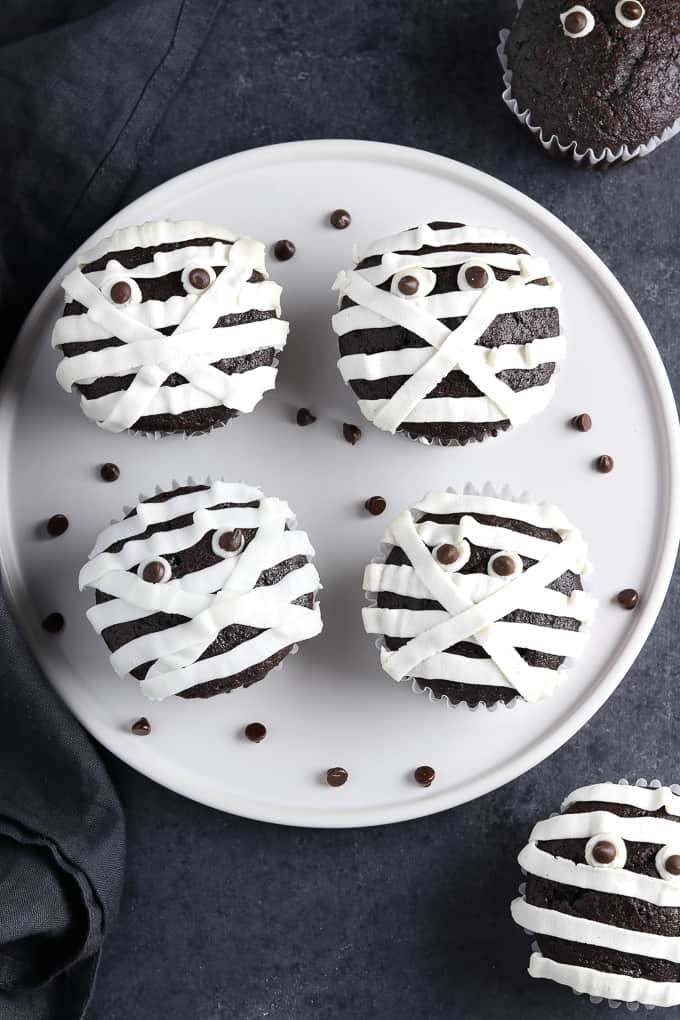 These creepy mummy cupcakes will make your Halloween even more spook-tacular.
It's pumpkin season, and nothing says fall like a scoop of pumpkin pie ice cream.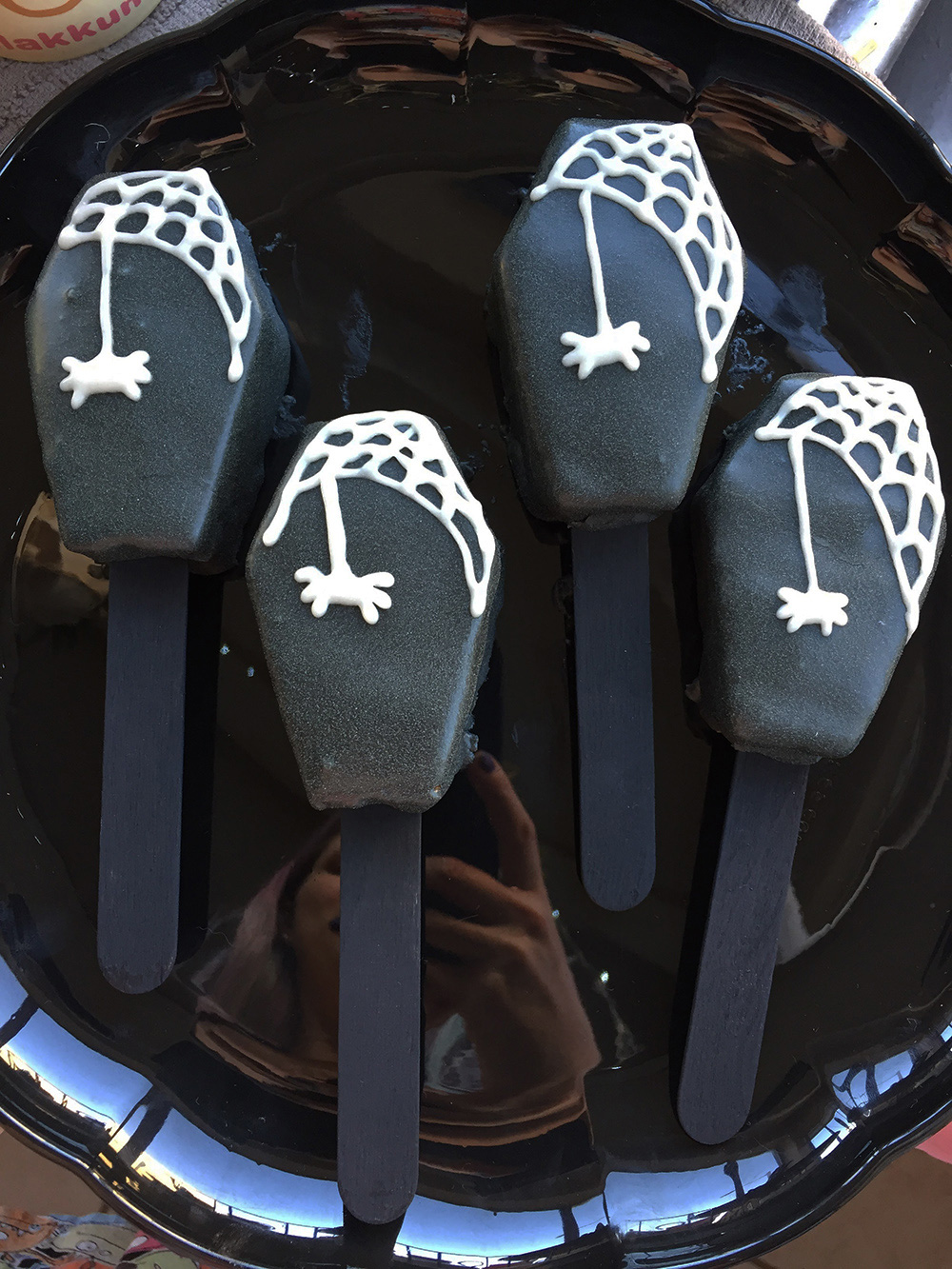 You'll just die for these pumpkin coffin cakes.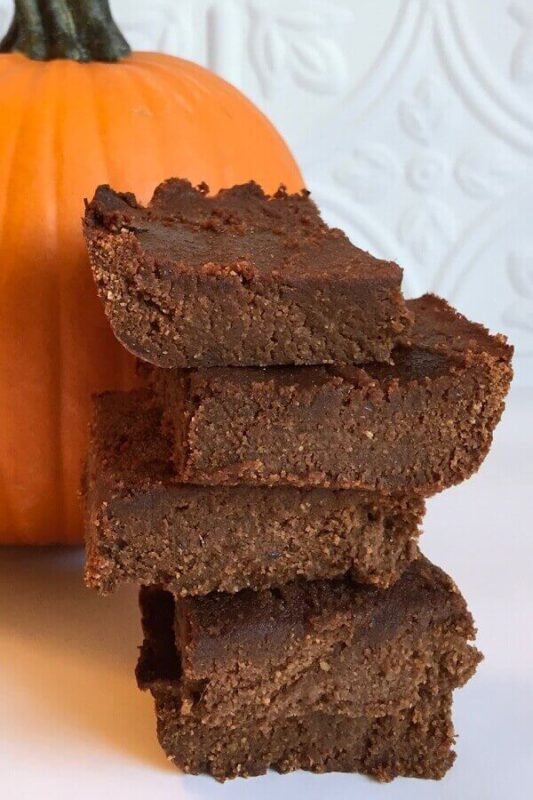 A perfect way to kick up the classic brownie with these Fall flavors.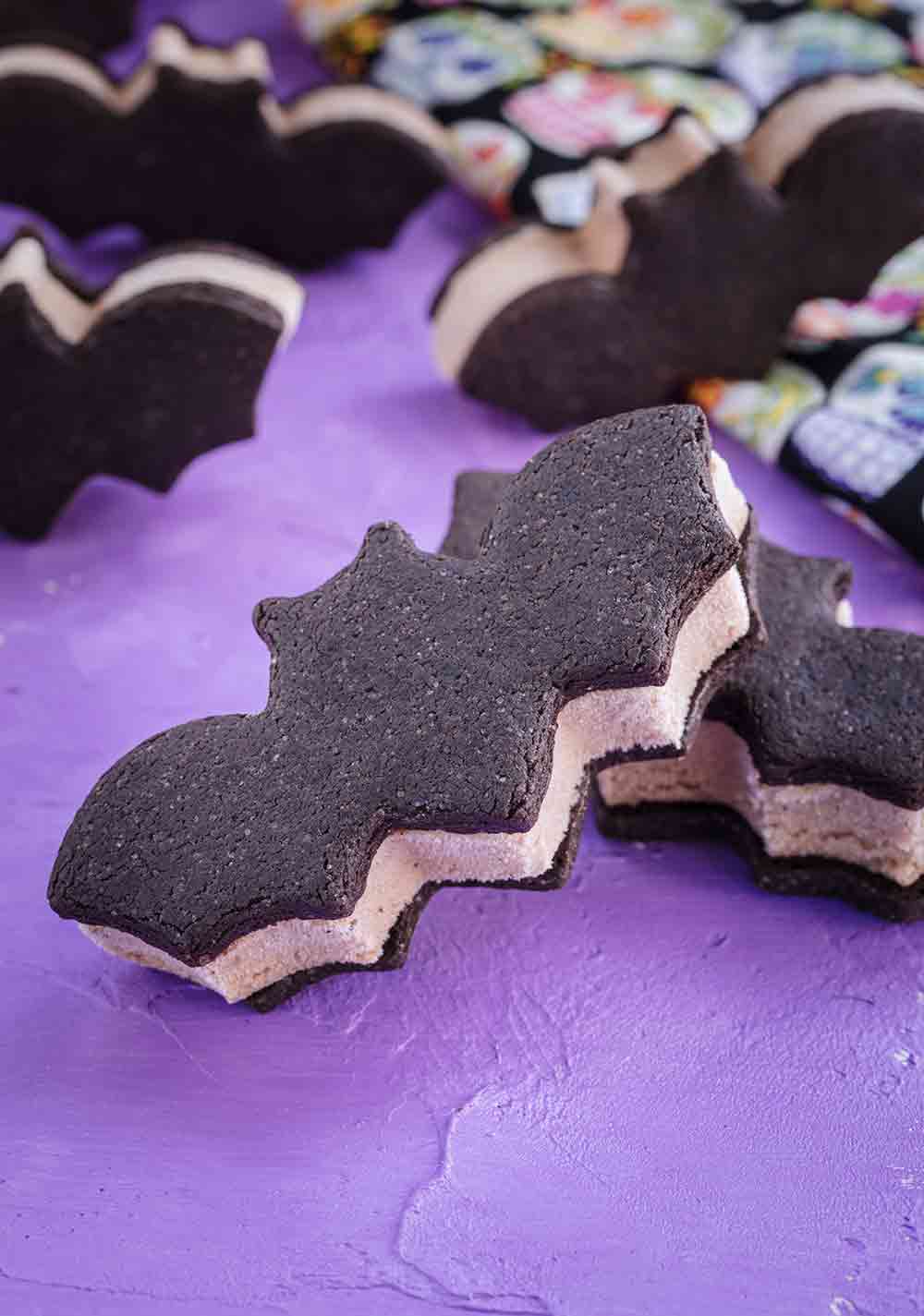 I scream, you scream, we all be screamin' for these ice cream batwitches.
48. MAGICALLY GREEN VEGAN SUNFLOWER BUTTER MUFFINS
You'll trick everyone when they bite into these sunflower butter muffins.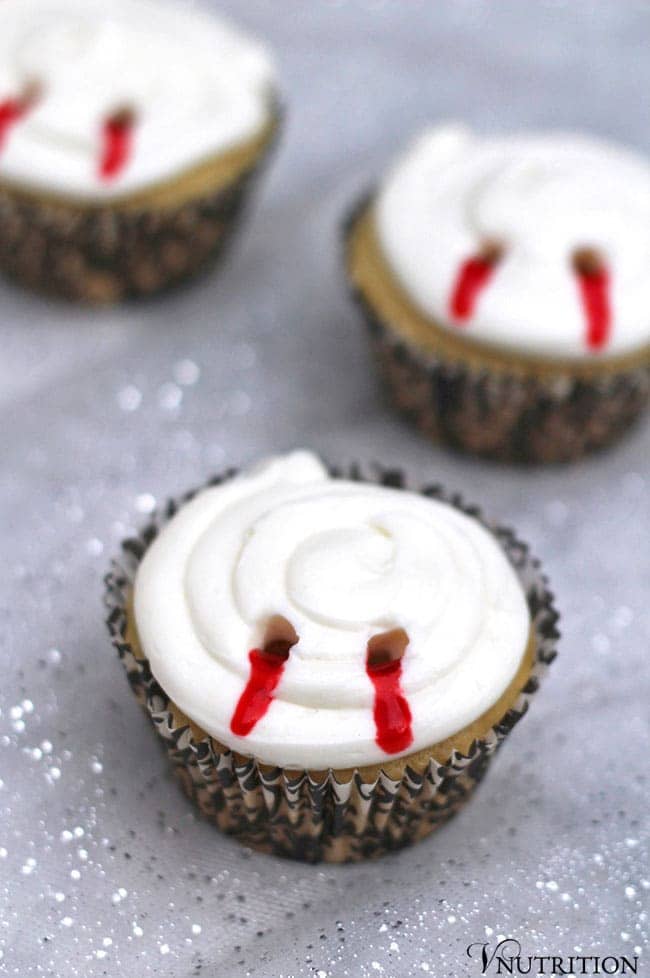 I'm a sucker for Halloween and I can't wait to sink my teeth into these cupcakes!
50. MUMMY COOKIES
Don't get tied up with terror when you eat these cute little mummy cookies.
51. PEANUT BUTTER SPIDER COOKIES
These spider cookies are a big bite of peanut butter flavor.
VEGAN CARAMEL APPLE PIE
VEGAN EGGNOG