If you're looking for some delicious vegan crockpot recipes, you've come to the right place. These are our top vegan crockpot recipes we use in our home on a regular basis. Enjoy!
Do you ever feel like your life is just too busy? Is it hard to find time for cooking healthy meals for yourself and your family?
Well, if this sounds familiar, don't worry! I have found 5 awesome vegan crockpot recipes that are easy to make and will leave you feeling energized.
Read on to learn more about these fantastic vegan crockpot recipes.
1. Slow Cooker Jackfruit Tacos
Taco Tuesday with my Jackfruit Tacos - make in the crockpot!
2. Slow Cooker Vegan Pot Roast
Vegan pot roast in the slow cooker. The leftovers are even better!
3. Vegan Crockpot Minestrone
This slow cooker minestrone is so easy to make, and it's a healthy dinner recipe for the whole family!
4. Slow Cooker Vegetarian Chili
My slow cooker vegetarian chili is the perfect dinner for a cold day. Just throw everything in and let it cook.
5. Slow Cooker Vegan Fondue
Who knew vegan fondue could be so easy!
7. Slow Cooker Vanilla Coconut Granola
I've been slow cooking for awhile now, but I'd never thought to make slow cooker granola! Perfect breakfast for a chilly day.
8. Spicy Black Beans
I've been living on these slow cooker black beans. They're a great way to add protein and fiber to any meal.
9. Slow Cooker Rice Pudding
Slow cooker rice pudding is the perfect way to end a long day.
10. Slow Cooker Applesauce
I used to think that applesauce was just for kids, but I've been eating this slow cooker applesauce and now I know better.
11. Slow Cooker Apple Butter
This slow cooker apple butter is the perfect addition to your fall baking!
12. Jackfruit Chili
I'm always looking for ways to use jackfruit. This jackfruit chili is the perfect way to do it.
13. Slow Cooker Thai Yellow Curry
Thai yellow curry in a crock pot?? Yes please!
14. Slow Cooker Sweet Potato Coconut Curry Soup
This sweet potato coconut curry is a healthy, gluten-free, and vegan dinner that's ready when you are.
15. Lentil Sloppy Joes
Lentil sloppy joes in the slow cooker are what's for dinner tonight!
16. Lentil Sweet Potato Chili
A hearty vegan sweet potato chili recipe that's delicious and easy to make in the slow cooker.
17. Vegan Corn Casserole in the Slow Cooker
This vegan corn casserole is a must try for the holiday! I love how easy it is to make and that you can put it in your slow cooker.
18. Chickpea Noodle Soup
I have a new favorite soup, and it's this chickpea noodle soup, and it is so so good!
19. Slow Cooker Quinoa Chili
This quinoa chili is so easy and delicious. It's a great meal to make on the weekends for lunches during the week.
20. Slow Cooker Red Lentil Stew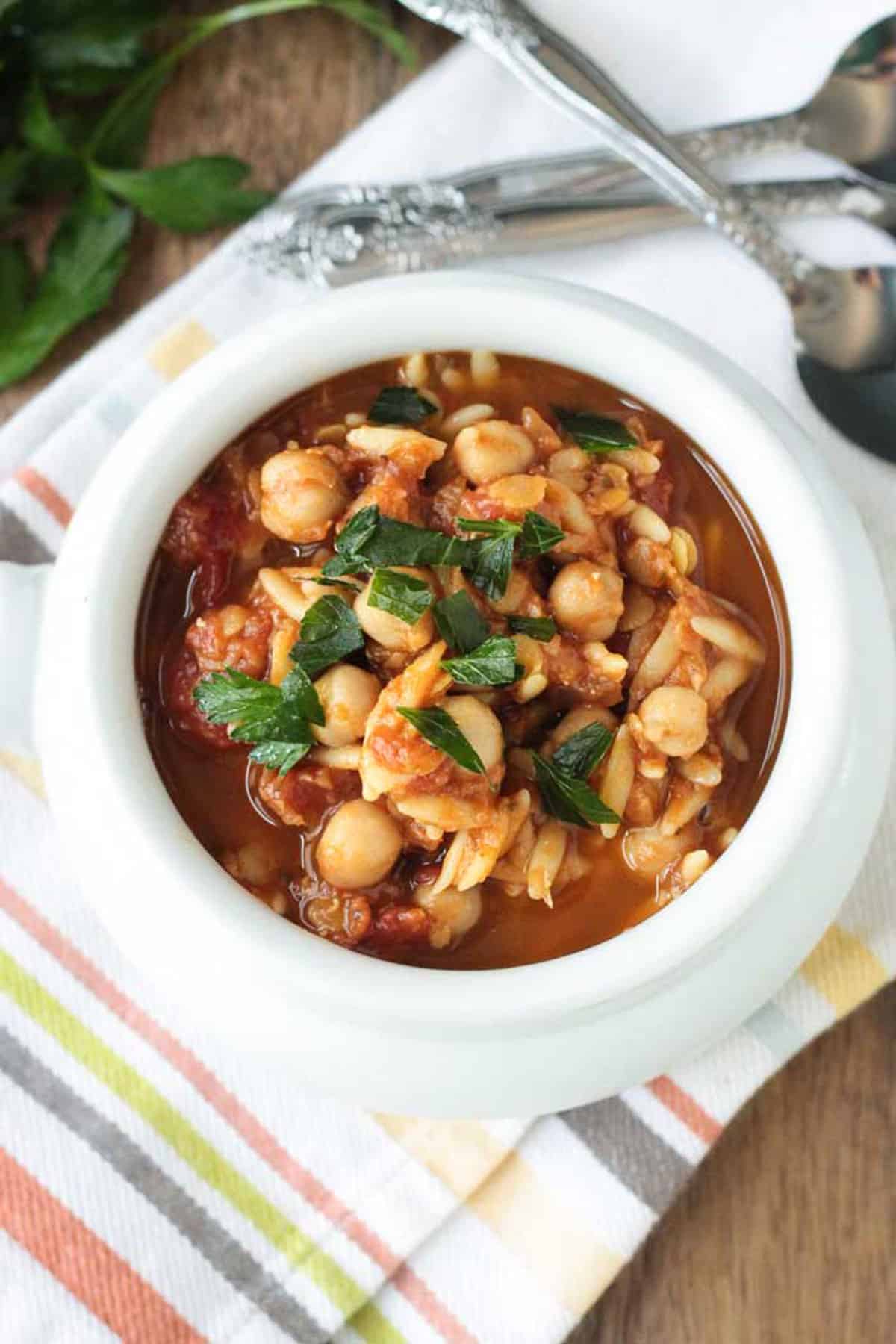 I love a good slow cooker meal, and this red lentil stew is the perfect thing to make on a chilly say.
21. Black Bean Butternut Squash Chili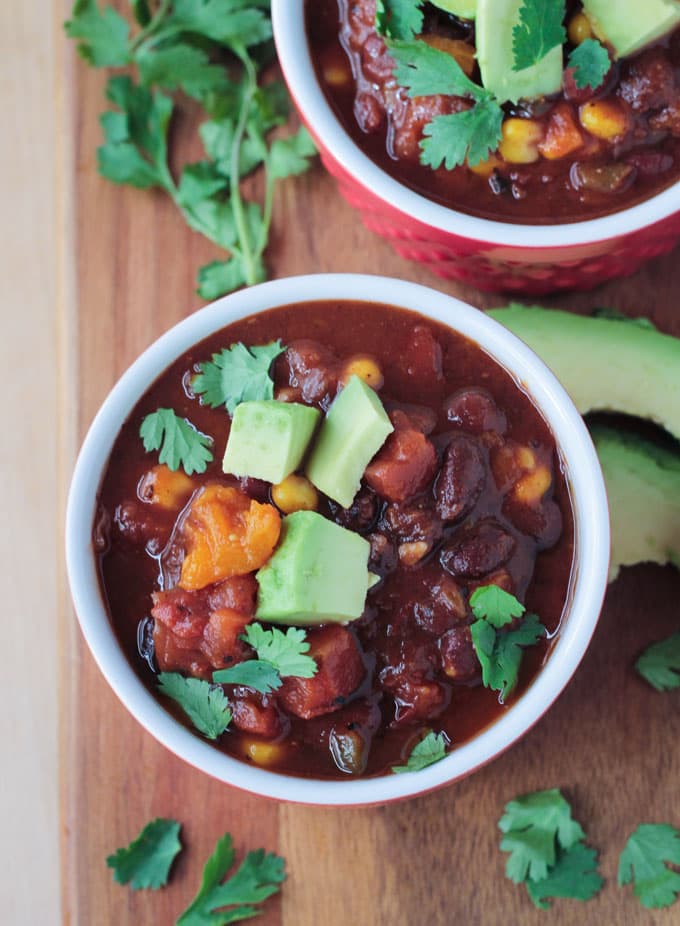 I'm so excited to share this slow cooker black bean butternut squash chili recipe with you guys. It's easy, healthy, and SO tasty!
22. Slow Cooker Vegetable Pot Pie Stew
This vegetable pot pie stew is so easy to make in your slow cooker!
23. Slow Cooker Baked Beans
I'm not sure what it is about summer, but I can never get enough of these baked beans!
24. Slow Cooker Red Lentil Chili
Nourish yourself with this delicious and healthy slow cooker red lentil chili.
25. Slow Cooker Butternut Squash Soup
The perfect fall soup, this slow cooker butternut squash soup is creamy and full of spices.
26. Lasagna Soup
This slow cooker lasagna soup is tastiest when the weather gets cooler!
27. Slow Cooker Cabbage Steaks
I'm not sure if I've ever had a cabbage steak, but I know it sounds delicious!
28. Kung Pao Cauliflower
I'm making a Chinese takeout-inspired dish with cauliflower, peanuts, and a spicy sauce.
29. Vegetarian Green Chili Stew with Jackfruit
This chile verde jackfruit in my slow cooker is the best thing I've made all week!
30. Vegan Slow Cooker White Bean Chili
It's been a long week, and I'm definitely winding down with some white bean chili for dinner.
31. Lentil Tortilla Soup
I can't wait to make this lentil tortilla soup in the slow cooker. It looks so easy and is really good for you.
32. Vegan Stuffed Peppers
Vegan stuffed peppers are the perfect dinner for a busy weeknight.
33. Superfoods Vegan Chili
Vegan chili made in the slow cooker with nutrient-dense superfoods.
34. Spicy Slow Cooker Acorn Squash
Slow Cooker Spicy Acorn Squash - the easiest way to cook acorn squash and a new favorite fall side dish.
35. Slow Cooker Chipotle Bean Chili
This vegan slow cooker chipotle bean chili is the perfect way to cozy up on a chilly day.
36. Slow Cooker Seitan Stew
I'm totally obsessed with this slow cooker seitan stew.
37. Slow Cooker Vegan Savoury Mince
This savoury vegan mince is the perfect slow cooker recipe for weeknights. It's easy to prepare and tastes even better the next day!
38. Slow Cooker Chickpea Cacciatore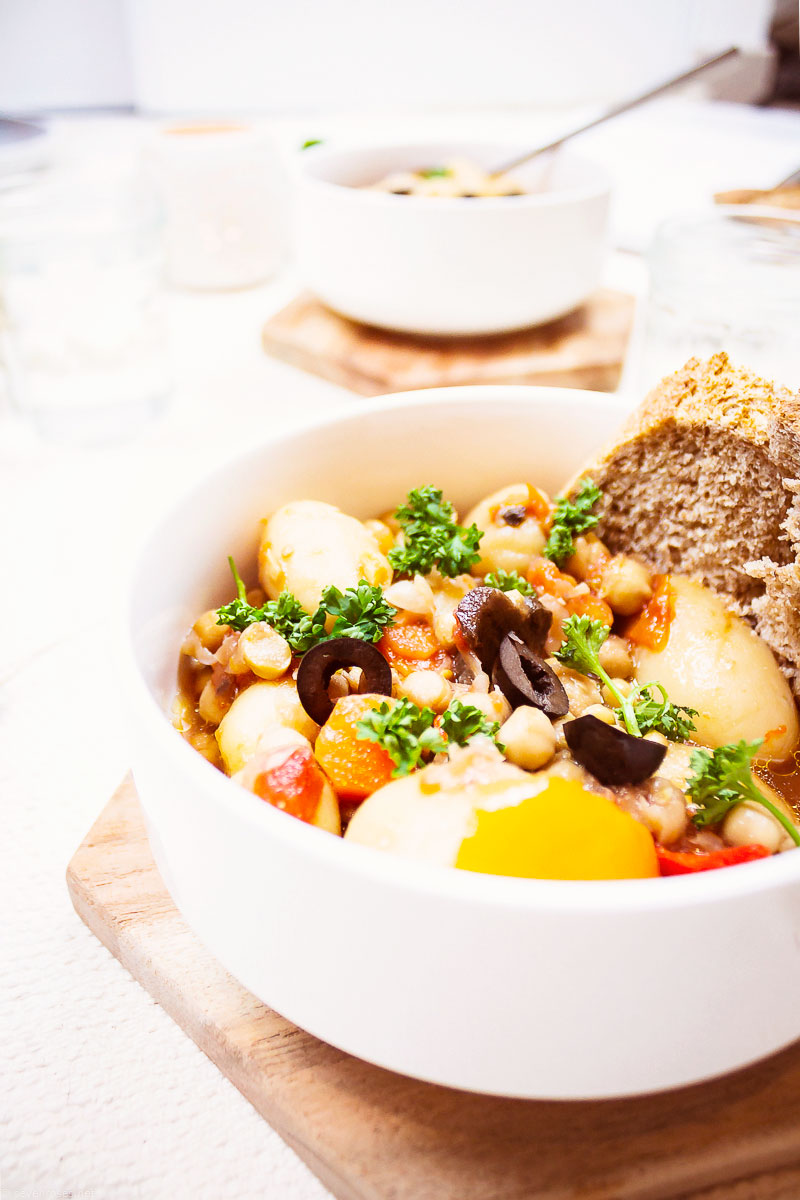 This chickpea cacciatore is a great way to use up the rest of your garden veggies.
39. Slow Cooker Smashed Potatoes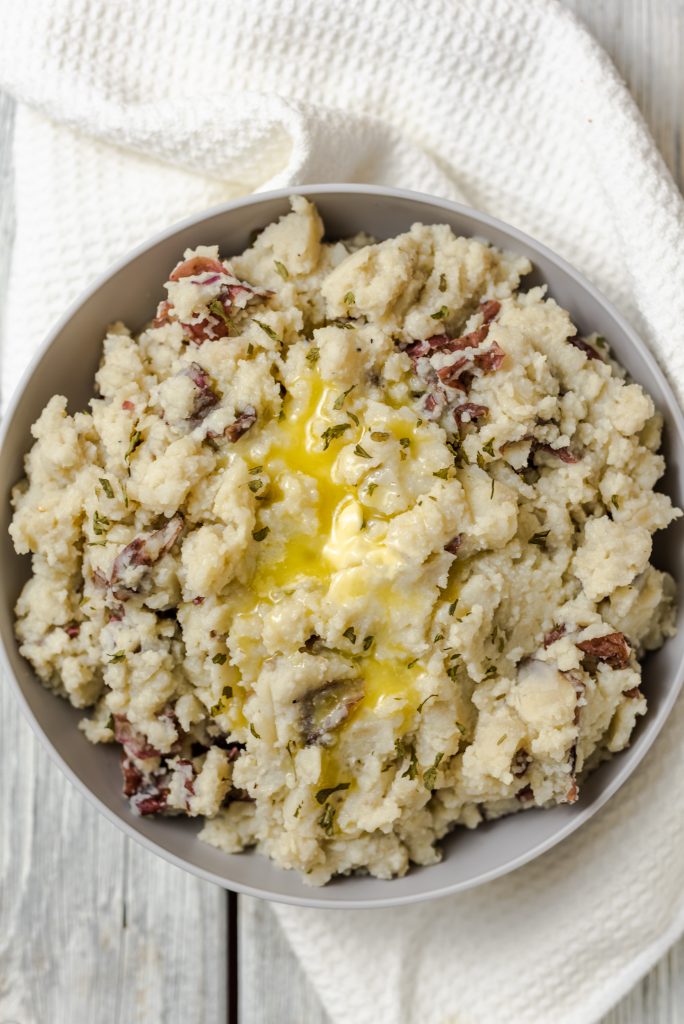 Slow cookers are the best way to make smashed potatoes like these!
40. Swamp Monster Slow Cooker Jackfruit Gumbo
I've been wanting to try a new slow cooker recipe, and this Slow Cooker Jackfruit Gumbo has me feeling adventurous.
41. Slow Cooker Fall Harvest Butter
This easy slow cooker fall harvest butter you'll have the perfect spread for everything from toast to dinner rolls.
42. Crockpot Bulgogi Jackfruit
Bulgogi jackfruit is vegan and gluten free, but it's still got that korean bbq taste you know and love.
43. Sweet Potato Chili
My slow cooker is my favorite kitchen appliance. I love this recipe for sweet potato chili because it's so easy to make in the slow cooker.
44. Slow Cooker Sweet and Salty Trail Mix
I'm obsessed with this slow cooker trail mix! It takes just minutes to throw together, and you can customize it in so many way!
Looking for more Vegan Main Dish Recipes?
Coconut Lentil Curry
Vegan Black Bean Burger
Black Bean Enchilada Casserole
Homemade Vegan Taquitos
Vegan Mac & Cheese